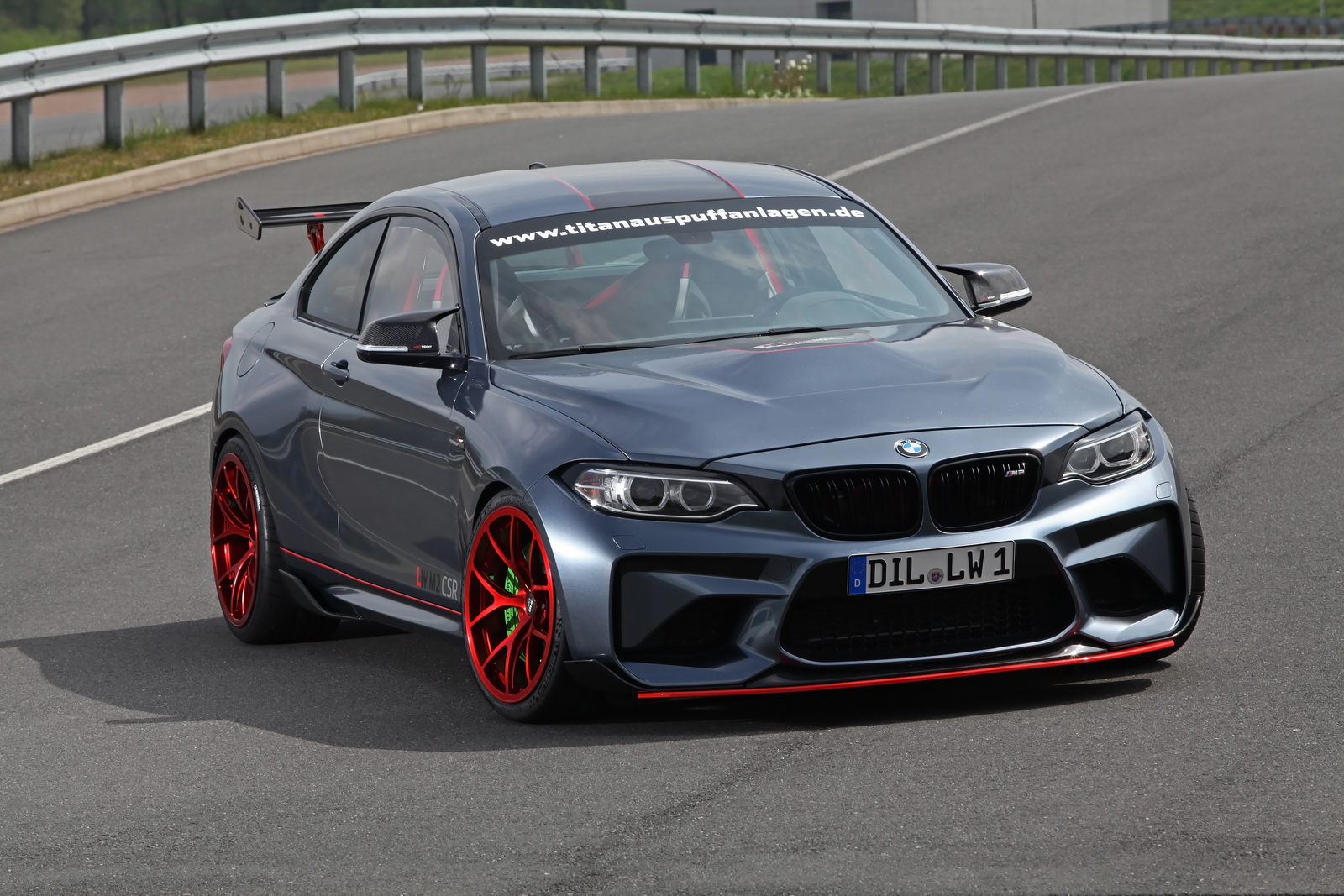 We have already seen the little BMW M2 stuffed with the S55 engine from the M3/M4 but now Lightweight Performance has a new creation for us to drool over.
Not only did they squeeze the S55 unit into the Bimmer, they also altered the turbochargers, improved the air intake, and fitted a new exhaust system. To really push some impressive figures, they added a water injection system (like the M4 GTS) to max out the power to 612 horses and 767 Nm of torque.
The M2 proved to be too short (wheelbase) and too light after testing with this power output so they detuned the unit to 590 hp and 737 Nm.
Other items installed by the tuner include; a Drexler limited-slip differential, carbon ceramic brakes, an M4 GTS style instrument cluster, a heads-up display, carbon highlights on the outside and in the cabin, sports seats, and roll cage.