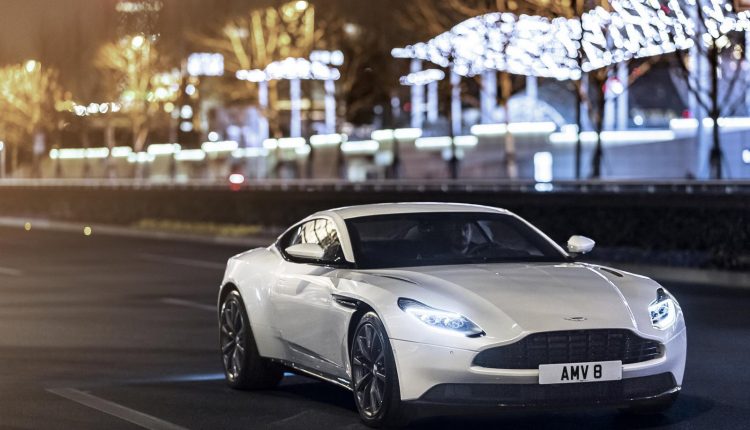 Let's be honest this was not exactly surprising news as it has been one of the worst kept secrets in the automotive world but who the hell cares.
Aston Martin has announced that their DB11 will now be offered with an AMG-sourced twin-turbocharged 4.0-litre V8. It produces 503 horses (375 kW) and 695 Nm of torque which allows it to hit 100 km/h in 4 seconds flat before topping out at 301 km/h.
If we look at the twin-turbo 5.2-litre V12 which develops 600 hp (447 kW) and 700 Nm of torque and a 0 to 100 km/h sprint time of 3.9 seconds this is pretty much identical performance. The V8 is smaller and lighter and Aston Martin says the V8 is 114 kg lighter than the V12 version which could mean it is a more dynamic drive.
The twin-turbo V8 engine has been equipped with a bespoke air intake, a new exhaust system, and a wet sump lubrication system. The firm also created new ECU software and reprogrammed the engine and throttle mapping to "ensure it possesses the all-important feel and sound for which Aston Martins are renowned."
How does one tell if it is a V8 or V12 (without hearing it)? Well the designers gave the V8 model dark headlight bezels, unique alloy wheels, and two hood vents instead of the four found on the V12 version.
The DB11 V8 is currently available to order and deliveries are estimated to occur in the fourth quarter of this year.