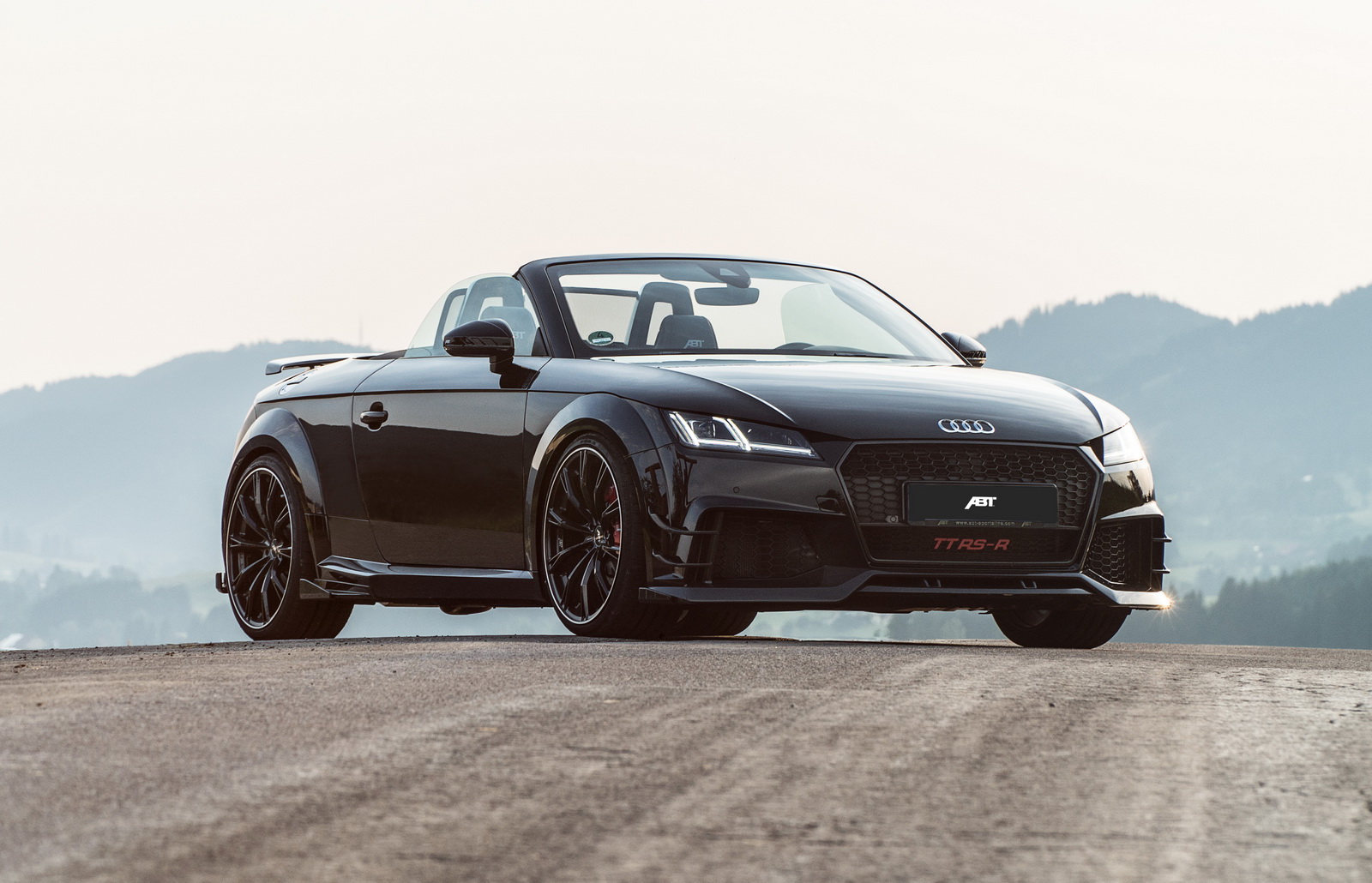 Last we heard about ABT tinkering with the new TT was back at the Geneva Motor Show where they unveiled the TT RS-R Coupe packing 493 hp. Well now they are back but this time the drop-top TT is the subject of the makeover.
Just like it's sibling, the TT RS-R Roadster gets a power hike allowing the 2.5-litre five-cylinder petrol engine to  deliver 493hp and 570Nm of torque. Thanks to the additional 99 horsepower, the convertible now takes just 3.4 seconds to hit 100 km/h which makes it 0.1 seconds quicker than the Audi R8 V10 (not the plus) and 0.3s quicker than the stock TT RS.
"We always achieve the maximum in terms of performance of the engines. But never more than technically reasonable. Therefore, there is no risk to the vehicle, and our customers don't have to compromise to benefit from an ABT", said the company's managing director Hans-Jurgen Abt.
They will only be making 50 units of the Audi TT RS-R Roadster and they will all get the same visual updates as seen on the Coupe version. These changes include front blades, exclusive grille frame, front spoiler, side skirt add-ons with side blades, rear skirt and 20-inch wheels in a glossy black finish.
That is one mean looking drop-top pocket rocket! Sure you will all agree.