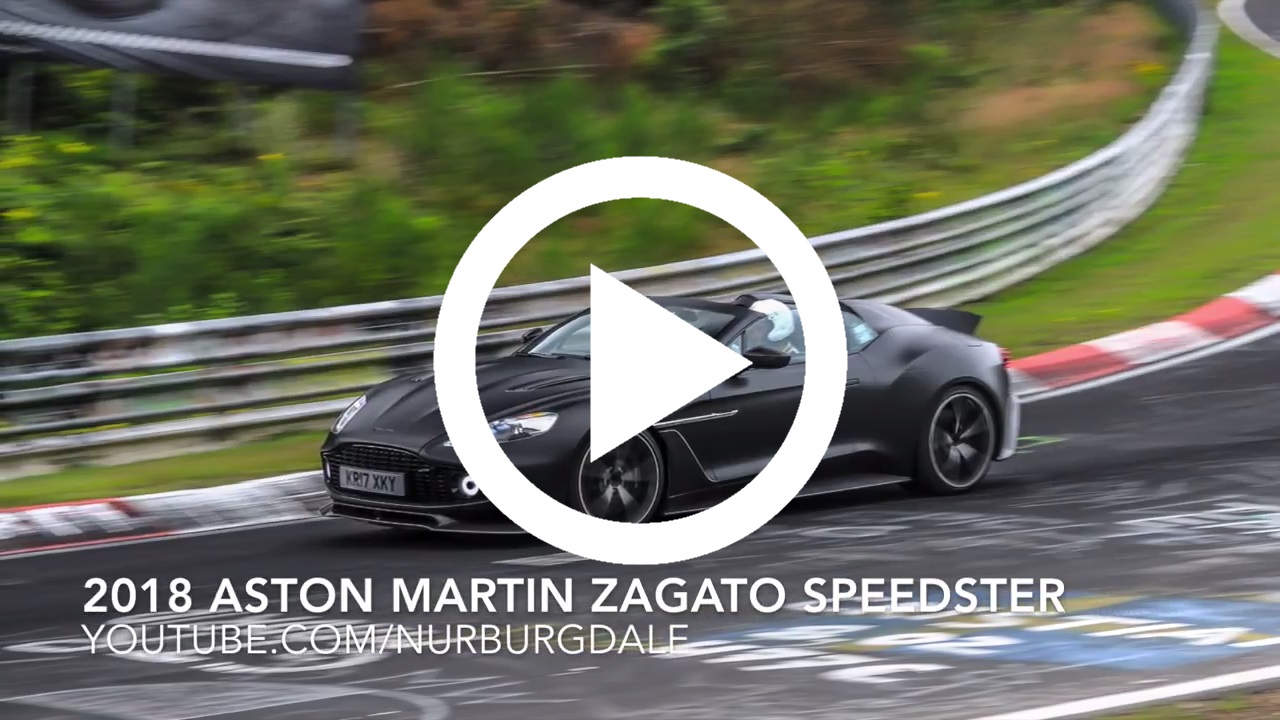 What you are seeing is yet another exclusive model built by Aston and Zagato to join the already built and beautiful Coupe and Volante.
It was recently spotted on the Nurburgring doing some final testing before a possible Pebble Beach debut next month.
The Zagato Speedster will be even more limited than its siblings, restricted to just 28 units worldwide. As the name would have you believe, it stands out thanks to the new roof design and the two prominent humps on the rear decklid.
If power and performance are the same as the other two exclusive models, then we can expect a 592 hp V12 capable of hurtling this machine to 100 km/h in just 3.5 seconds.
Considering how limited it will be, expect the price tag to reach around the $1.7 million mark and if you are reading this you are probably too late to place your order anyway.