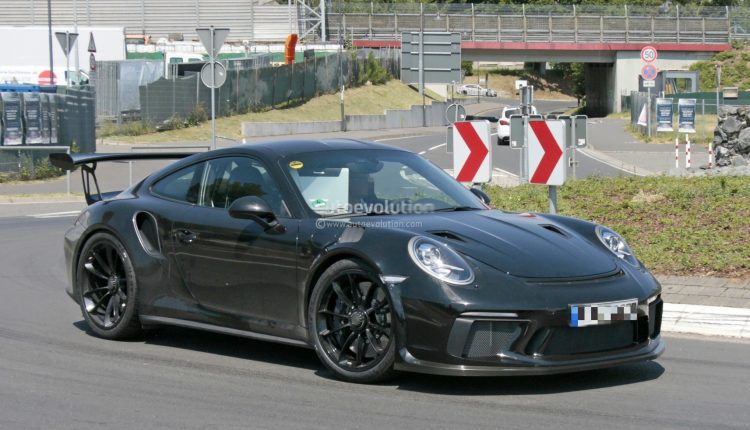 Porsche are churning out new models at one hell of a rate but the next machine Porsche customers will sink their teeth (and wallets) into is the upcoming 991.2 GT3 RS.
How much power will it produce? Well considering the new 991.2 GT3 matched the 991.1 GT3 RS in terms of numbers (4.0-litre with 500 hp), we can expect the new version to pack something in the region of 520 horsepower coming from a naturally aspirated engine.
As seen in the spy shots above and below, the 991.2 GT3 RS will show off a more aggressive aero agenda with the NACA cooling ducts on the hood just like the GT2 RS. It will also sport a new-look front bumper and other tweaks for significant downforce gains.
There are two fairly important rumors swirling around about this new German supercar.
There is a possibility of a no cost manual gearbox option just like they did for the GT3.
There is a chance Porsche will offer an optional Weissach package (just like the GT2 RS)