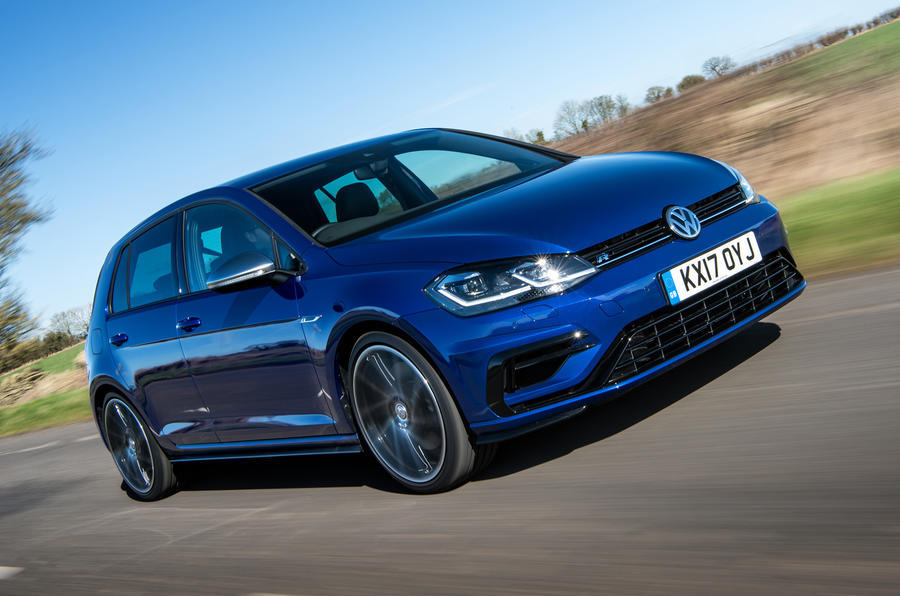 Buyers of the new Volkswagen Golf R are not being offered the chance to upgrade the brakes, tyres and exhaust with the official Performance Pack.
You are able to select this option on all R variants (even the estate) and it has been developed to enhance the track pace and increase consistency.
The brake upgrade decreases the car's unsprung mass by 2kg thanks to aluminium holders and this results in a stronger brake bite with pads that are more resilient to heat. If the pack is installed, your calipers are silver with the R logo.
The Akrapovic titanium exhaust weighs 7kg less than the standard system and is less restrictive to gas flow, creating its a more racey tone.