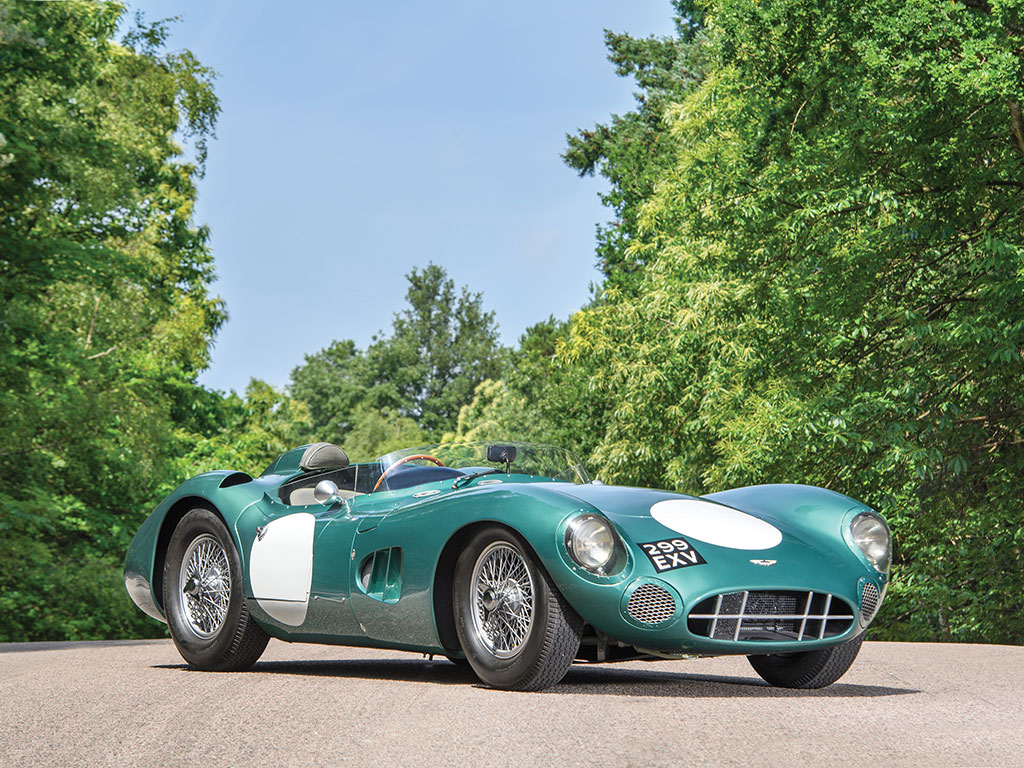 What you are seeing in the pictures above and below is a pristine Aston Martin DBR1 which is heading for auction at Pebble Beach.
Why is this car so special? Well as a start, Aston Martin only made five DBR1's and this particular car the DBR1/1 was the first ever produced.
Adding to that, the car has been driven by the world's most prodigious drivers, including Roy Salvadori, Stirling Moss, Jack Brabham, and Carroll Shelby.
Under the hood sits a 3-litre straight-six that sends around 300 hp to a five-speed transaxle.
For the duration of its life the car was properly maintained by Aston Martin specialists, and has been kept in a near original state. This all makes the DRB1/1 a driving autobiography of Aston Martin, having put the brand's name on the map in the racing world.