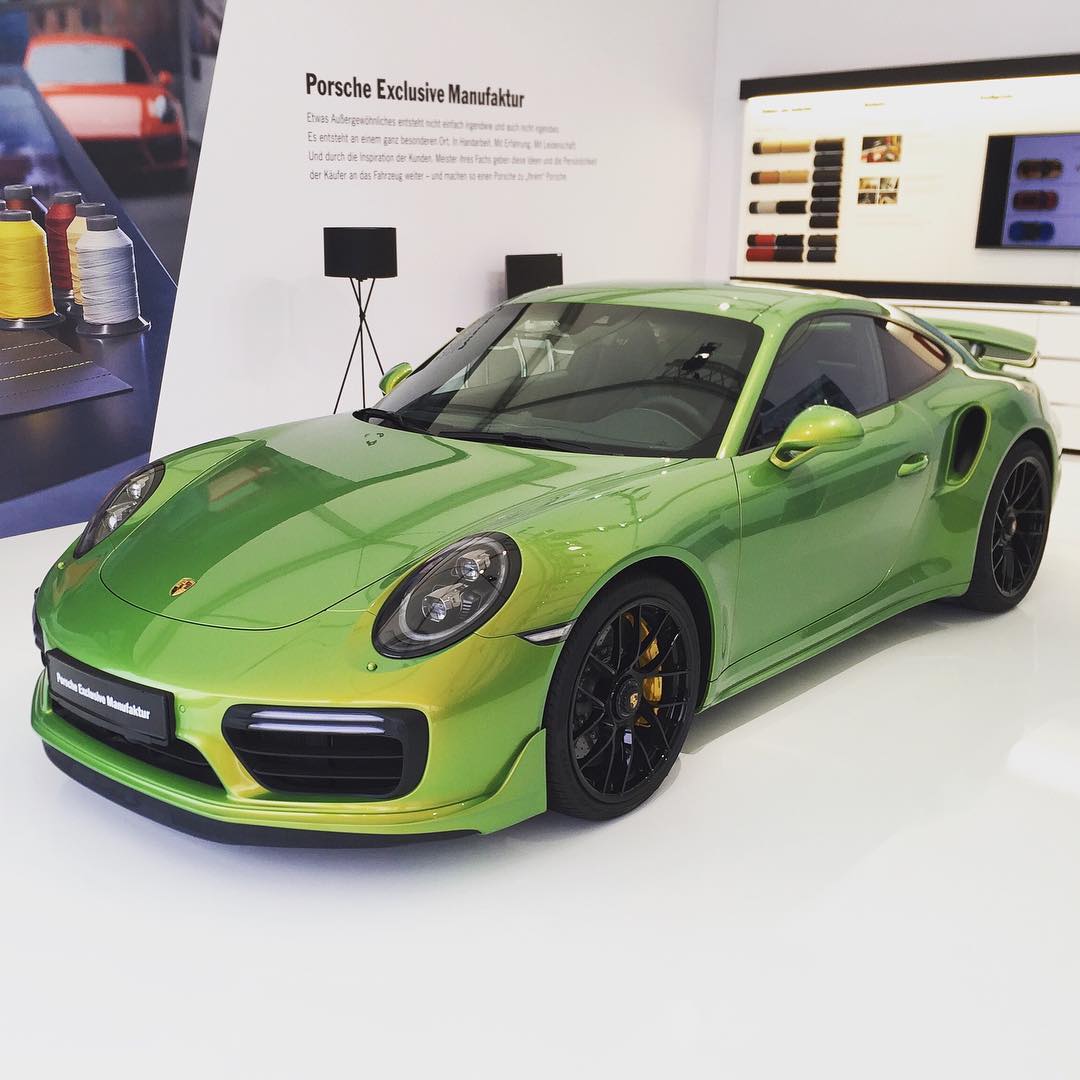 The Porsche 991.2 Turbo S you see here is not one of the Turbo S Exclusive editions but rather a 'regular' Turbo S that has paid a visit to the Porsche Exclusive crew.
Why is it so unique? Well it is sporting a paint job known as Python green "Chromaflair" of which only five units are produced each year. There are also blue, gold, and violet versions of "Chromaflair" but this hue takes the top spot in our eyes.
What will you pay for this? An eye-watering $98,000 which equates to roughly R1.3 million. To see the proof of this, take a look below at the full spec list (prices in Euros).
To put that into perspective, that paint job is a touch more expensive than a brand new 911 Carrera.