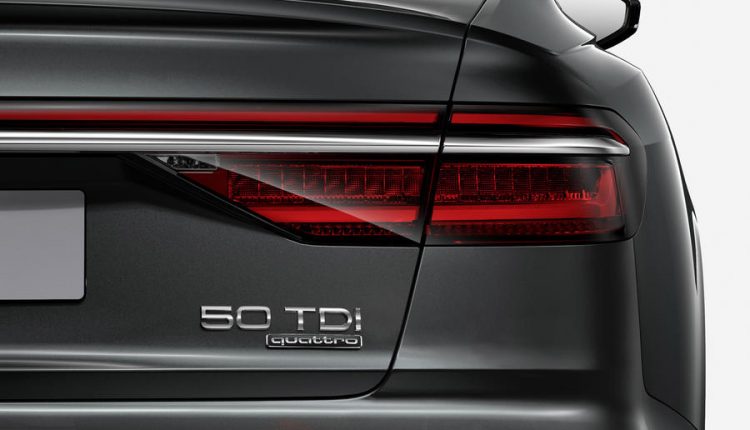 Audi is adopting a new naming structure across its range with the new A8 being the first to feature the new convention. The designations will now be linked to power output rather then the engine capacity.
The new naming process groups together models on a scale that runs from 30 to 70, with 30 being models having a power output between 107 and 127 horsepower and 70 being reserved for models packing more than 529 hp.
The first eight model designations are as follows;
30 for models with between 81 and 96kW (107 and 127bhp)
35 for models with between 110 and 120kW (145 and 159bhp)
40 for models with between 125 and 150kW (165 and 198bhp)
45 for models with between 169 and 185kW (223 and 244bhp)
50 for models with between 210 and 230kW (278 and 304bhp)
60 for models with between 320 and 340kW (423 and 449bhp)
70 for models with more than 400kW (529bhp)
The new names will apply to all standard Audi models and is set to begin with the new A8. The usual 3.0 TDI diesel will become the 50 TDI, and the 3.0 TFSI petrol will now be named the 55 TFSI.
As mentioned this naming convention will only affect standard models which means S, RS models and the R8 will retain their original and well-known names "in reference to their top position in the model range."