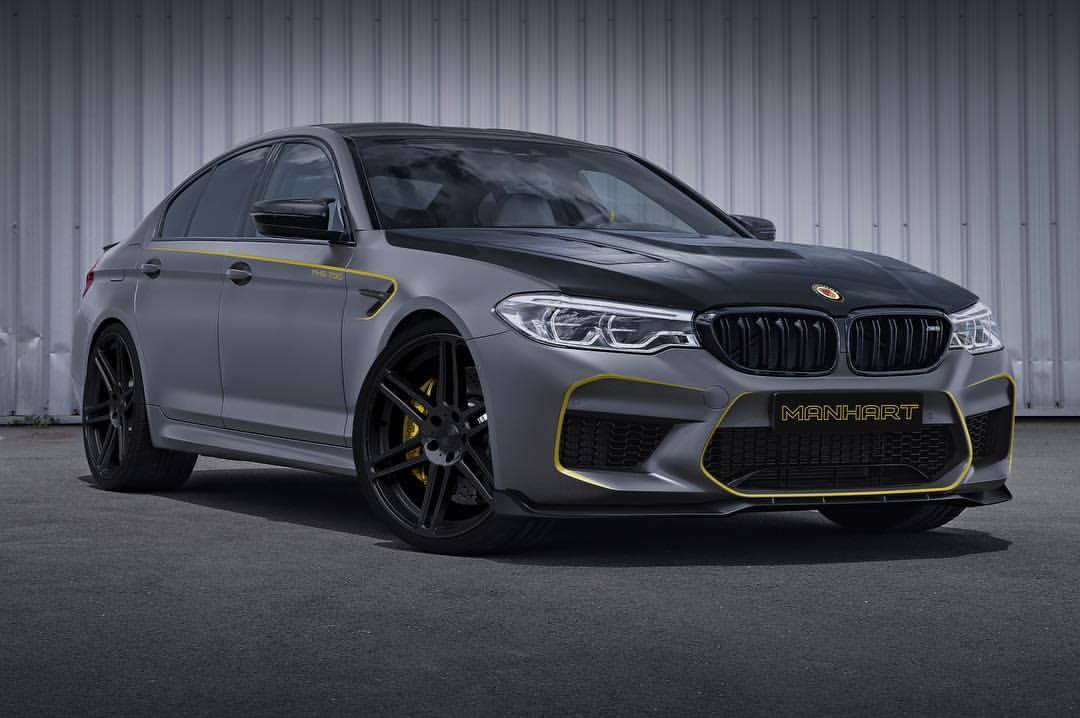 The brand new beastly BMW M5 was revealed just last week which means tuners will now be having a go at turning it up a notch.
The engine under the hood is a reworked version of the S63 4.4-litre V8 which means tuners who already know the engine do not have much to adapt to. Manhart Performance is one such tuner and they have already shared a teaser with us of their MH5 700 model.
The rendering follows the usual Manhart design cues, including their trademark lightweight wheels, all blacked out, yellow brake calipers hiding behind them, a front lip attached to the bumper made out of carbon as well as yellow accents on the front air intakes and side character lines.
Want to know what the F90 M5 will look like with a vented carbon hood? Well here you go.
Yes the looks are a lot more menacing than the 'stock' BMW M5 but we are more interested in the added performance improvements to the Bavarian super sedan. Considering they will be starting with 600 horsepower in stock form, expect Manhart Performance to take the output up to 700 horsepower at least. Further down the line they will likely offer an even more monster package of 800 horsepower and 1,000 Nm of torque.