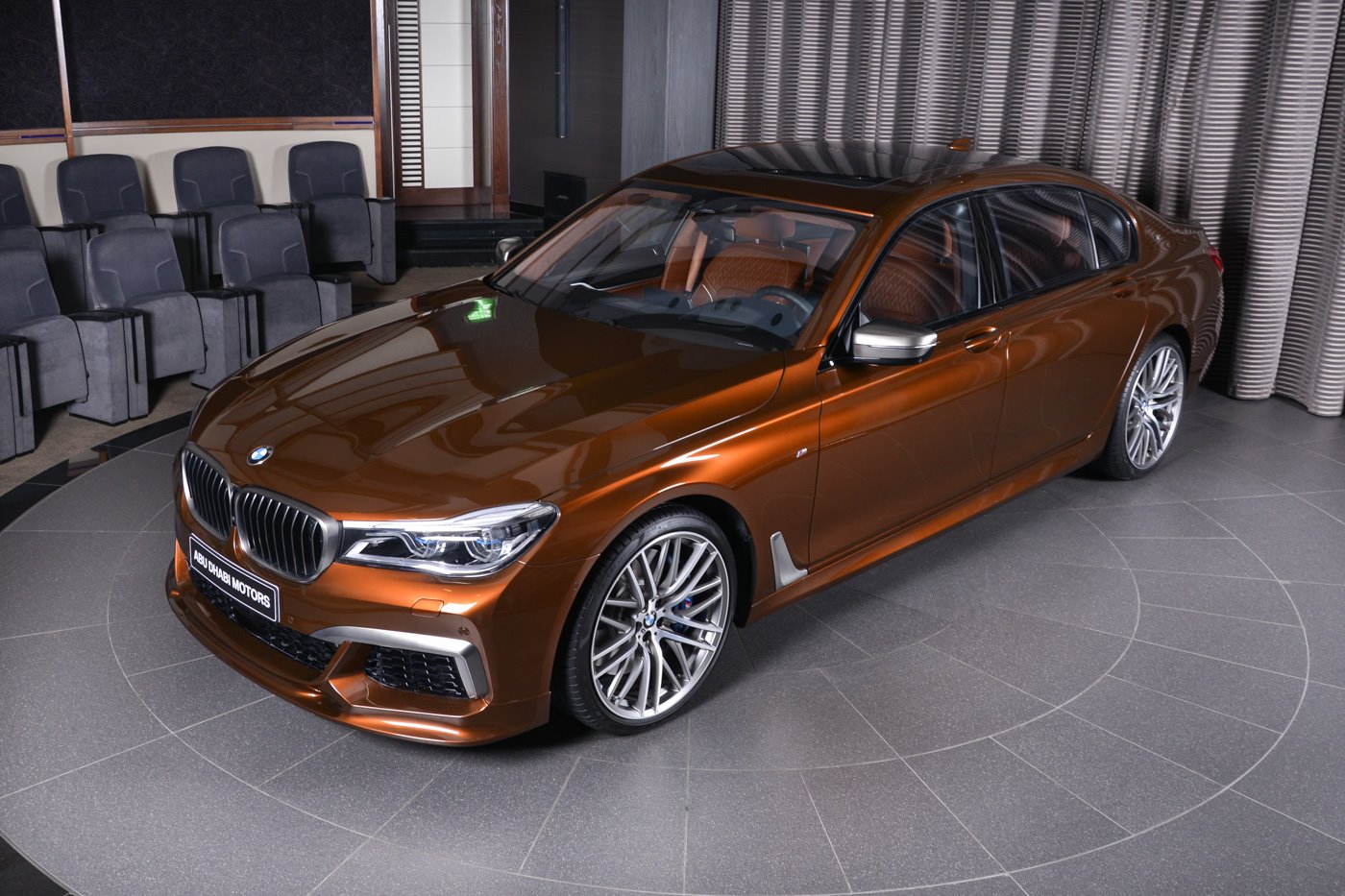 We have not seen the mighty V12 BMW M760Li xDrive in many colours before but this Chestnut Bronze example actually looks pretty damn good.
Of course the pictures come courtesy of BMW Abu Dhabi as they are certainly leading the pack when it comes to making BMW's more unique via the Individual Program.
For those with a keen eye, you will notice the front bumper is slightly different and more aggressive. Well this is thanks to an enhanced 3D Design lip that was installed on it and painted in the same glistening hue.
At the back of the luxury beast the boot gains an ALPINA spoiler just to give it a slightly sportier profile and we think it has done the job to perfection.
What do you all think of this? Hit or miss?