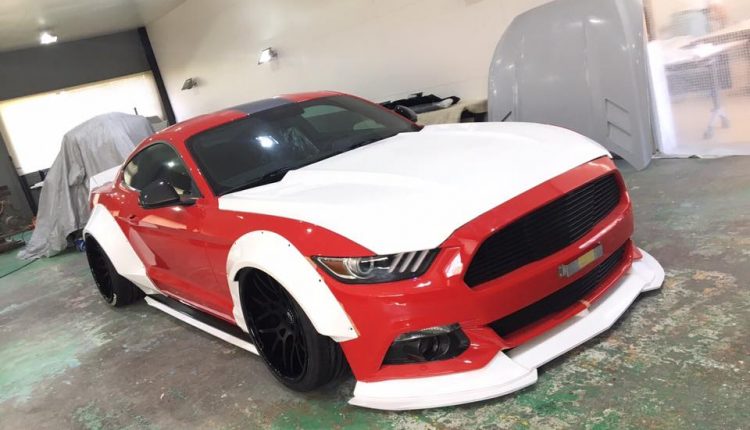 If you have not heard of Liberty Walk by now, then you have been hiding under a rock but they are back doing what they do best, making performance cars as wide an impractical as possible.
They recently took to Instagram to show off some images of a Ford Mustang kit coming together and like the other kit's, it is completely transforming the look of the American muscle car.
Bolt-on flared wheel arches, extended side skirts, restyled hood, a bold rear diffuser, very prominent (and low) front splitter and a massive ducktail spoiler on the boot makes up the full kit.
As you can see the kit is not practical at all but it will turn many heads! Liberty Walk has not shared information as to when it will be available but SEMA in November is probably a pretty good shout.
What are your thoughts on this Mustang kit? Pretty sure when it is released, there will be a handful of South African Mustang owners queuing up at RACE for this package.