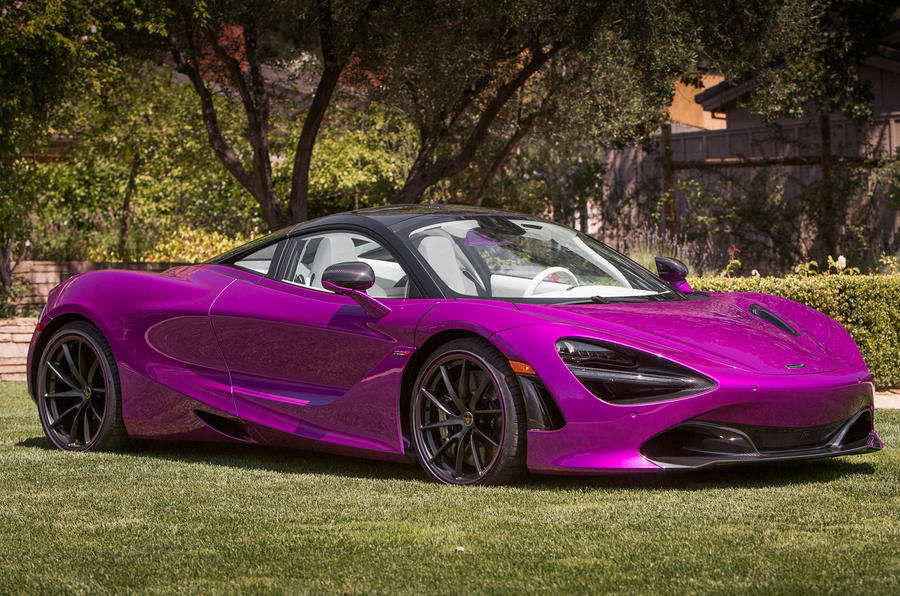 McLaren really love to bring some bizarre and classy creations to Pebble Beach every year but this is another addition to the bizarre category.
What you are seeing is a hot pink aka Fux Fuchsia MSO McLaren 720S and it is the creation for none other than Michael Fux. He originally commissioned this colour on one of his Rolls-Royces but MSO has now reworked it for use on the latest Super Series car.
Do you like it and want to do it to your car? Probably not but Fux retains exclusive rights to the colour's use on any other McLaren.
The use of Fux Fuchsia does not end on the exterior either as we can see it on the lip of the wheels, the steering wheel pinstripe and the rear-view mirror. If it's not pink, then it is white with the entirety of the interior being finished in white leather and white Alcantara with white stitching.
Is it our cup of tea? It certainly is not but Mr. Fux is allowed to do what he wants and this is a great example to show off what MSO will do to make the customer their number one priority.