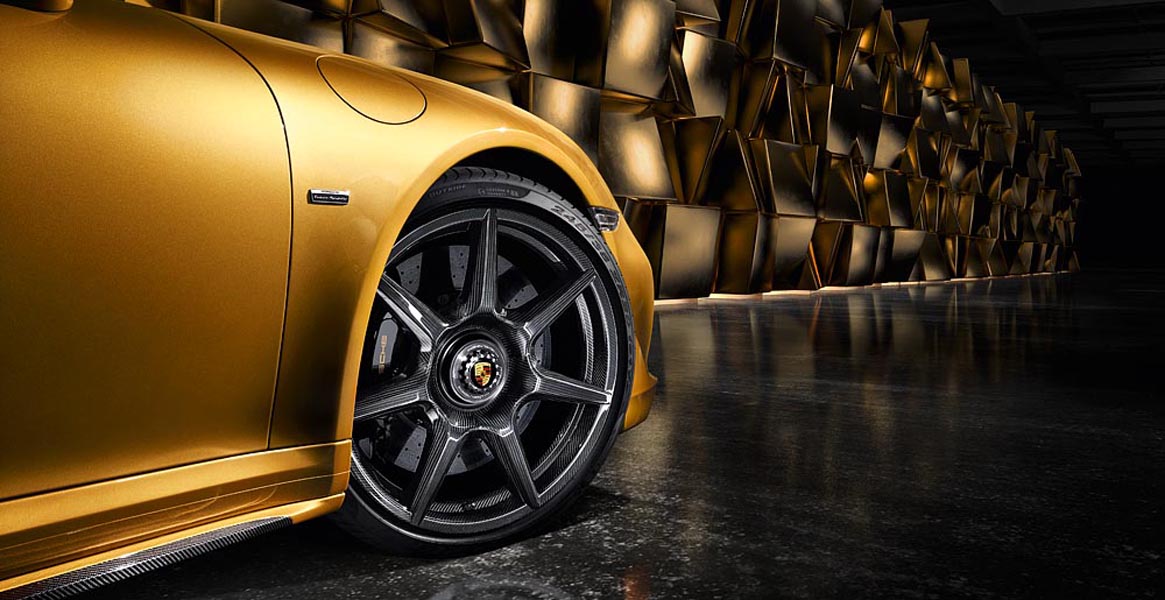 Thanks to the Porsche Turbo S Exclusive Series, we get our first look at a new lightweight braided carbon fibre wheel developed in house by the German manufacturer.
They will be made available as an option next year with a cost of $17,884 (around R240,000) and are made entirely from the magic material bringing each wheels weight down by 8.5kg from the standard offering. This is a 20% reduction and at the same time they are 20% stronger.
Each wheel is crafted from a crazy 18km of carbon fibre and is made up of two components. The center, made from carbon fabric, and the base, made from braided carbon fibre, by what Porsche claims to be "the world's largest carbon fiber braiding machine, with a diameter of approximately nine meters".
Thanks to the epic video below, we get to see the phenomenal creation of this high-tech piece of kit.
"Porsche is the first company in the global automotive industry to use this extremely complex technology", explains the automaker. "The braiding technology offers key advantages over the more conventional method of manufacturing pre-impregnated carbon-fiber fabric: This production technique makes the material structure of the carbon considerably denser and more compact. This increases rigidity. Using the material more efficiently also produces less waste."