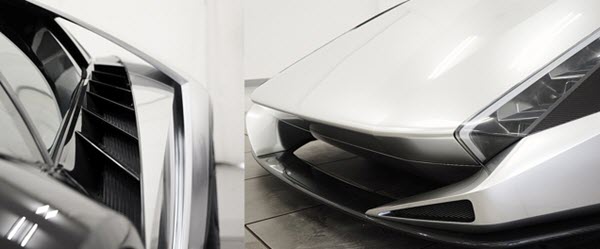 At Monterey Car Week 2016, the Kode57 made an unexpected debut designed by the same man who did the iconic Ferrari Enzo.
This year, Ken Okuyama, will be bringing his latest creation to the Quail on the 18th of August and it is called the Kode 0.
Not much is known about the car other than the teaser images you see above but it is being described as a one-off model that "brings together Okuyama's stylish penmanship with a mid-engine V12 in a carbon fibre monocoque."
The teaser image seems to suggest that the Kode 0 will be a wedge shape with extreme profiles and angles but we will have to wait and see what is revealed on Friday.