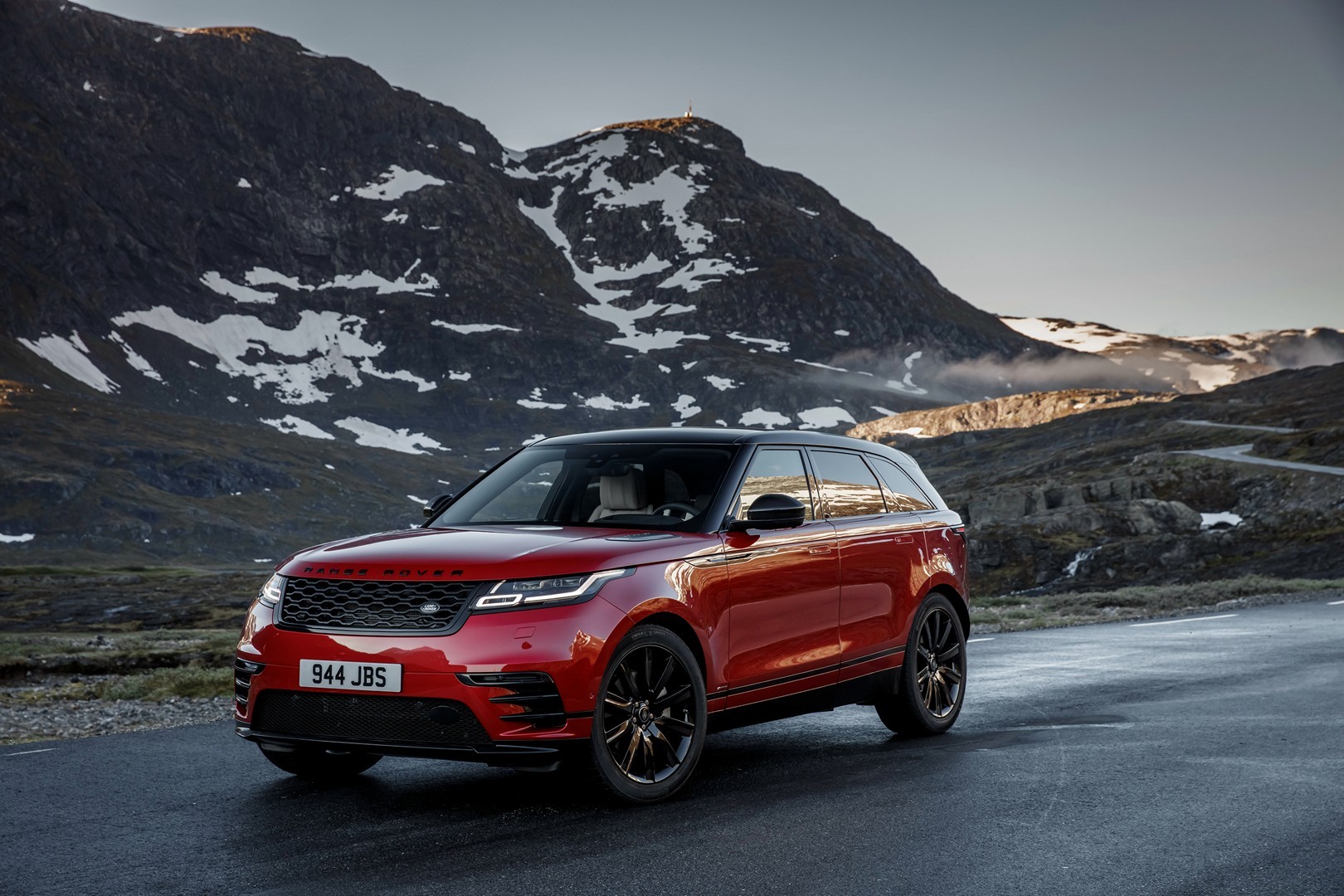 We all know what the new Range Rover Velar is about so this post is purely to provide pricing for the sexy new SUV in South Africa.
The New Range Rover Velar will primarily be available in Velar and Velar R-Dynamic variants. Four specification levels are available: base, S, SE and HSE. All derivatives and trim levels are available with a choice of Ingenium four cylinder and Land Rover's six-cylinder petrol and diesel engines, offering efficiency, power and refinement.
A third Velar variant will also be available: Velar First Edition. This flagship, limited-edition model is only available in a single, high-specification trim that boasts every available option. Customers need only specify exterior colour, wheel design and choice of engine (six-cylinder petrol or diesel). The Velar First Edition will only be available during the vehicle's first year on sale and is available exclusively on order.
Velar and Velar R-Dynamic pricing: 
| | | | | |
| --- | --- | --- | --- | --- |
| Velar | Base | S | SE | HSE |
| 2.0 diesel 132kW (D180) | R947 700 | R1 028 600 | R1 077 900 | R1 172 400 |
| 2.0 diesel 177kW (D240) | R1 010 400 | R1 091 300 | R1 140 600 | R1 235 100 |
| 2.0 petrol 184kW (P250) | R947 700 | R1 028 600 | R1 077 900 | R1 172 400 |
| 3.0 diesel 221kW (D300) | R1 089 000 | R1 169 800 | R1 219 100 | R1 313 700 |
| 3.0 petrol 280kW (P380) | R1 099 400 | R1 180 300 | R1 229 600 | R1 324 100 |
| | | | | |
| Velar R-Dynamic | Base | S | SE | HSE |
| 2.0 diesel 132kW (D180) | R980 500 | R1 061 300 | R1 110 600 | R1 205 200 |
| 2.0 diesel 177kW (D240) | R1 043 200 | R1 124 000 | R1 173 300 | R1 267 900 |
| 2.0 petrol 184kW (P250) | R980 500 | R1 061 300 | R1 110 600 | R1 205 200 |
| 3.0 diesel 221kW (D300) | R1 121 800 | R1 202 600 | R1 251 900 | R1 346 400 |
| 3.0 petrol 280kW (P380) | R1 132 200 | R1 213 100 | R1 262 400 | R1 356 900 |
| | | | | |
| Velar First Edition | | | | |
| 3.0 diesel 221kW (D300) | R1 529 300 | | | |
| 3.0 petrol 280kW (P380) | R1 539 800 | | | |