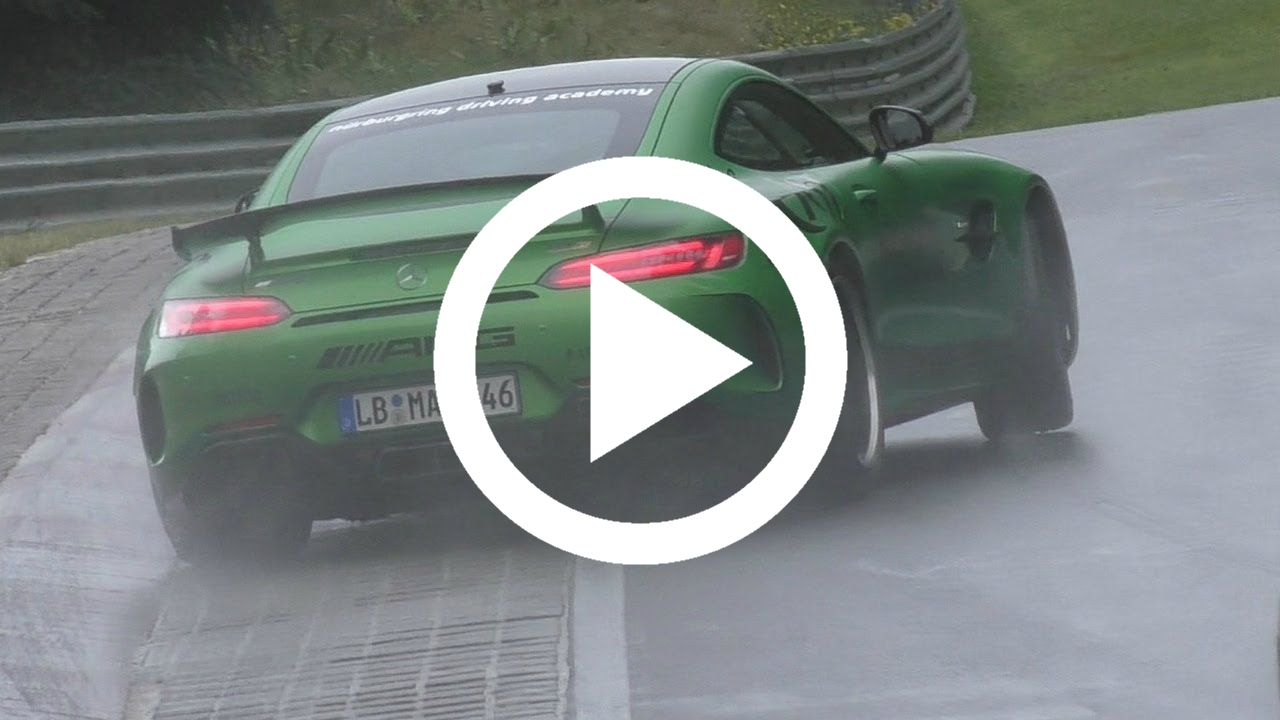 Just to remind you that the Mercedes-AMG GT R packs an extra horsepower over the already potent GT S version which means it pushes out a total of 585 hp and 700 Nm of torque. Even a non-petrolhead will know that is a lot to be sent to the rear wheels.
Combine the enormous power output and a very slippery Green Hell and you get some butt-clenching drifting taking place.
The GT R you see in the footage below is a Ring Taxi which means some lucky passenger is getting a lap of a lifetime thanks to the talent of the driver and the balance of the Beast of The Green Hell.