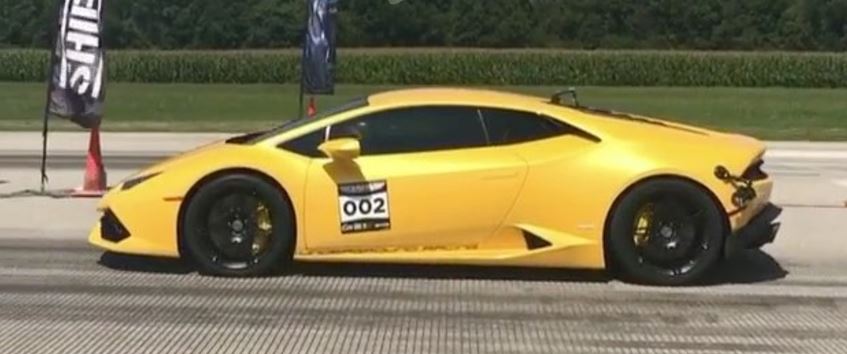 The Lamborghini Huracan is already a very fast car thanks to it's V10 power plant and lightning quick gearbox but what if you crank the output up to level 9000 and add a sequential gearbox to the mix?
Well put simply, you get the fastest Lamborghini Huracan in the world and you are able to drive it to the drag strip and home again legally.
If you have been keeping up to date with these twin turbo monsters, then you will remember that this exact car made headlines in May after it hit 400 km/h over the 1/2 mile. Well now thanks to some tinkering from Underground Racing (of course), it achieved a run of 417 km/h (257 mph) in less than 15 seconds. The power output is somewhere in the 3000 horsepower region which must have cost a bucket load.
If you want to stay up to date with this insane Raging Bull, then be sure to follow the owner of the car @Drag965 and @underground_racing.
https://www.instagram.com/p/BYBf2Dtlqv5/?taken-by=underground_racing