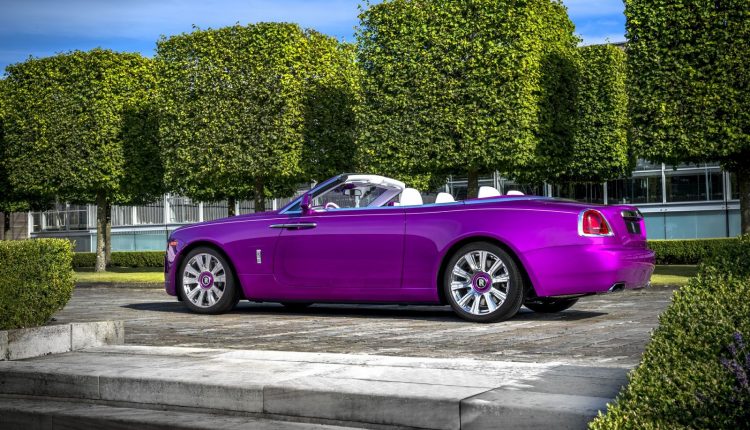 We have already seen the Fux Fuchsia hue on his McLaren 720S and although we saw that car first, the Rolls-Royce Dawn you see here was commissioned before the Mac.
Both the McLaren and the Dawn were colour matched to a flower that Fux found at last year's Pebble Beach and the results speak for themselves.
As with the McLaren, the Dawn does not limit the hot pink hue to the exterior either as it also gets pink wheel center caps, a pink folding top, pristine white leather with pink accents on the dashboard, steering wheel and door panels.
We know Michael Fux is no stranger to special cars as he has one of the most amazing car collections in the world where this bespoke Rolls-Royce Dawn will sit with ten other bespoke creations.