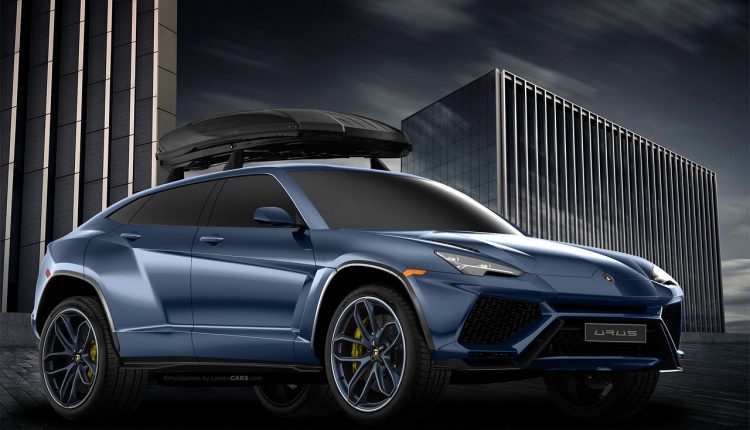 We already know that the biggest raging bull will be unveiled this December but according to development chief Maurizio Reggiani, it will also be faster than any SUV around the Nürburgring Nordschleife.
While talking to Motor Authority, Reggiani continued to say that it's top speed will be more than 300 km/h because "it's a Lamborghini" and "it's our DNA."
The record that the Urus would have to break is from the previous generation Porsche Cayenne Turbo S with a a time of 7:59.74. The 2018 Porsche Cayenne Turbo was unveiled this week with some promising performance figures and I think it is safe to say it will take a nice chunk out of the previous gen lap time but the Urus will be getting much more power (650 hp or so) than the 570 hp in the Cayenne Turbo.
The Bentayga from Bentley is the current "fastest SUV on the planet" title holder with it's 600 hp W12 good for a sprint to 100 km/h in 4.1 seconds and a top speed of 300 km/h.
Reggiani said the Urus will top that horsepower figure, and we can infer that it'll likely do the same for the 0-60 mph time.