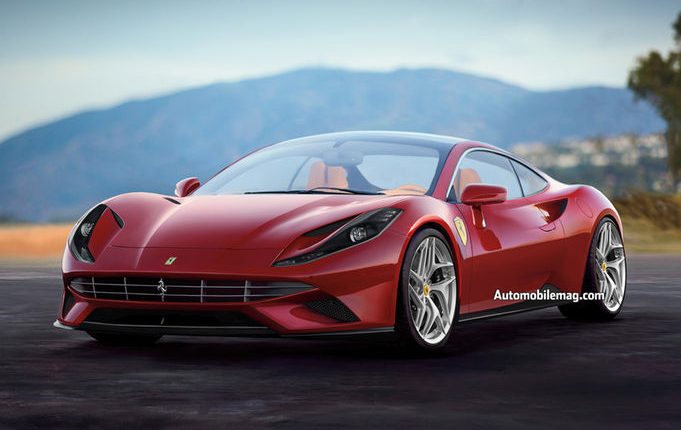 Fans have been screaming and shouting for Ferrari to confirm a new Dino and according to AutomobileMag, the Ferrari Dino will be launched in 2023.
They [Ferrari] were pondering a sedan (which has since been killed off) but have confirmed a Dino which has been rendered above by AutomobileMag themselves.
The official development code is F17X and with a "launch window" in 2023, we may even get to see something before the end of the decade.
According to sources, the car sits on a slightly shorter wheelbase than the F173 (488 replacement) and will be powered by a 2.9-litre V6 engine which should be good for 610 hp.
Talking about the 488 replacement, we might see this as soon as 2019 which is sure to annoy a few of their new 488 owners. This rumor could also be the 488 GTO / Speciale that should be seeing in the near future.