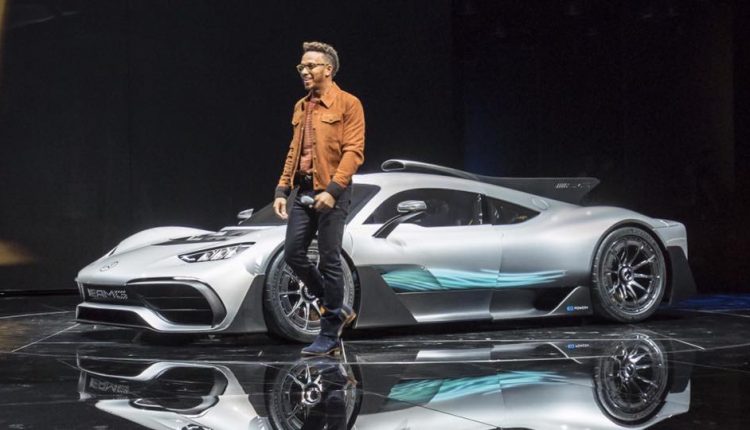 The highly-anticipated Mercedes-AMG Project One was revealed in Frankfurt last week and since it takes a lot of Formula 1 technology to the road, Lewis Hamilton was given the privilege of driving it on stage for the public debut.
He [Lewis] has been very involved in the development of AMG's first hypercar and he recently sat down with Top Gear to talk about his contributions to the project.
"I love cars. And I've been saying to Mercedes for so long, why don't you do a real car? Like, you've got AMG sports cars, but I'm talking about a supercar. Why is Ferrari building these supercars? We can build a better car than them. We build a better racing car than them, why don't you guys build something that takes Mercedes to another stratosphere. And eventually I guess, after I've been saying it for ten years, so eventually they've gone ahead with it, and I think that's cool."  he said.
According to Lewis, work began in 2014 and first deliveries will start in 2019. You can bet that no one is as excited as Lewis as he also revealed that he will be getting the very first production Project One.