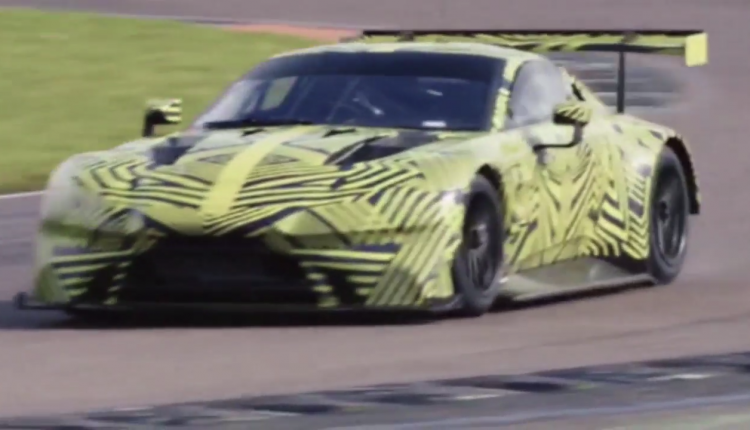 What is with manufacturers developing their race car versions first these days? First it was BMW with the M8 GTE and now it looks like Aston Martin are busy testing their GT racer based on the Vantage but we have not even seen the new Vantage yet.
What you see in the video below is the Aston Martin Vantage GTE which one can tell fairly easily with the aero protruding from underneath the bodywork, that giant wing affixed to the rear deck, the blistered wheel arches, and the extra cooling.
What is powering this British racing beast? Well it sounds like a turbo V8 so we would guess a slightly revised spec of the Mercedes-AMG 4.0-litre V8 that sits in the DB11.