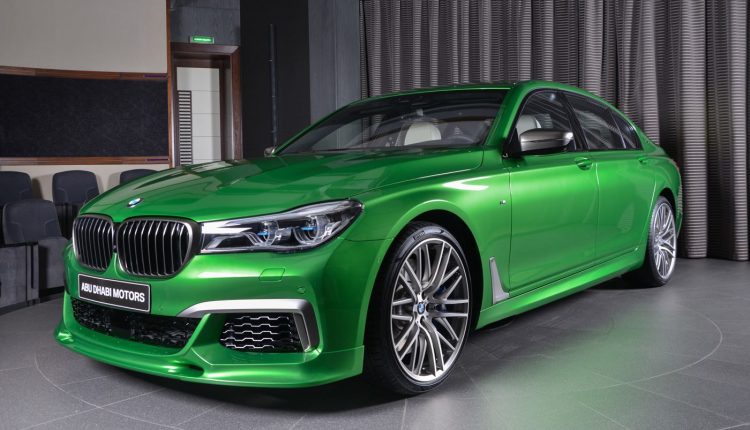 I feel I need to create an entire section on the site dedicated to the creations from BMW Abu Dhabi because they just keep getting better and better.
I know this will not be to everyone's taste but the M760Li xDrive in Rallye Green looks absolutely flawless combined with that white leather interior. It has been given a 3D Design Front spoiler and an Alpina Boot spoiler to give it such striking presence.
Rallye Green is of course an Individual colour which would have come at quite the price but when you buying a car like this V12 beast, that is probably the last thing you care about.
Hit or miss on this creation?