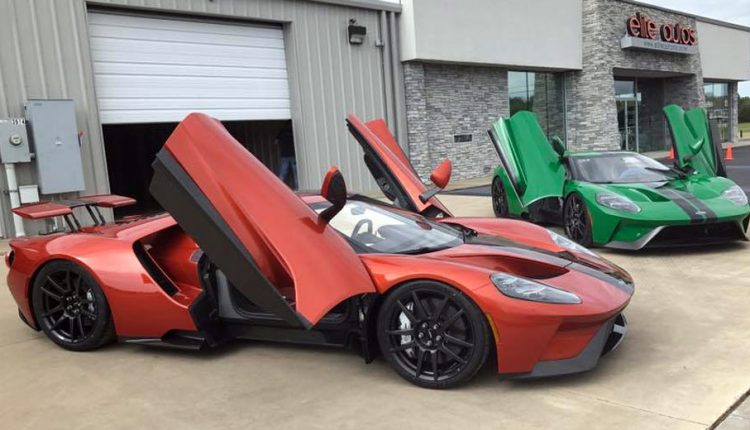 Although this only applies to people who actually managed to get an allocation, it is still a rather interesting point to note.
The 2017 Ford GT is offered in eight standard paint options but as we have learned and seen, there are a number of GT's already on the roads that have custom paint jobs.
According to Ford Authority, you can order absolutely any colour you want for an additional $30,000 (approx. R400k) which when compared to the most expensive Porsche paint ever, seems like an absolute bargain!
The most recent custom Ford GT we have seen is a stunning Verde Mantis 'Lamborghini' green which suits the car absolutely perfect thanks to it's dramatic styling and lines.