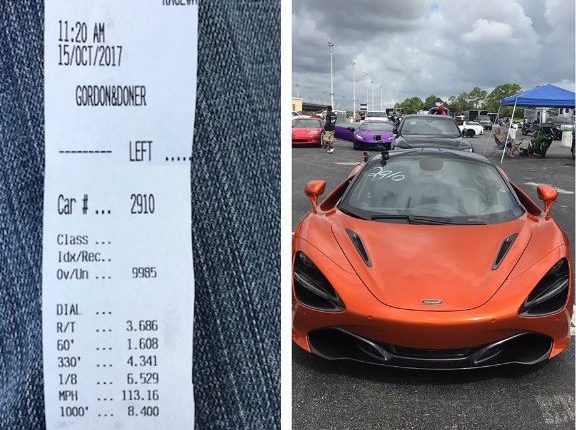 The McLaren 720S is a car that just keeps on showing off and making our jaws drop with it's performance and the latest achievement is something the team in Woking should be ecstatic about.
A stock 720S just ran a 9.985s quarter mile at the Palm Beach International Runway in the United States of America which puts it right up there with the hypercars.
With this time, it sits just 0.2 seconds behind it's bigger older brother, the P1.
Surely the 720S can't give us more surprises? Well let's wait and see what happens.