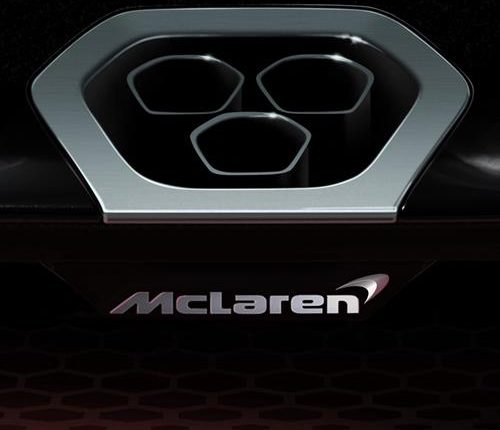 The McLaren P1 "successor" aka the P15 has been teased by the manufacturer and they are saying it will be their fastest road-legal track day car.
Details of the car have yet to be announced but it is almost certain to be produced in limited numbers. Although it will be road legal, it will sacrifice some daily usability for an intense circuit driving experience.
The design is being described as 'brutal' and we only get to see a preview image of the car's new triple-pipe exhaust.
PistonHeads are reporting that it will rely on a combustion engine alone which means it will not be a hybrid offering like the P1. It will likely use the 4.0-litre from the 720S but tuned well beyond the 720 horsepower mark.
McLaren's latest addition to their Ultimate Series should be revealed early next year so a Geneva appearance is most likely.