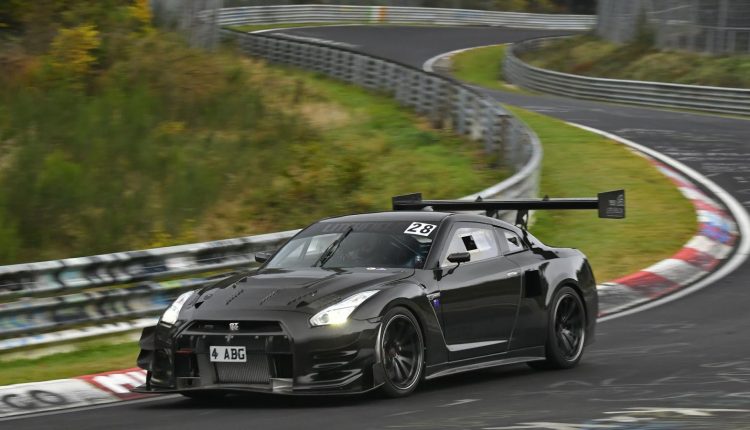 So the Porsche 991 GT2 RS is the current title holder of the production car lap record around the Nurburgring and now a British tuner known as Litchfield wants to beat that time with a custom Nissan GT-R.
It has been dubbed the LM1 RS GT-R and as you can see is heavily track-focused and loaded with all-new carbon fibre bodywork designed to produce momentous levels of downforce.
Modifications made to this GT-R start with BorgWarner turbochargers from an IndyCar racer, bespoke cams and heads, a custom intercooler and Inconel manifolds, enough to lift power from the twin-turbo 3.8-litre V6 to 1,100 hp.
The car also wears a flat floor and aero components from the Nismo GT-R GT3 race car.
As it stands, the fastest road-legal Nissan GT-R to lap the 'Ring is the Nismo GT-R which managed to complete a lap of The Green Hell in 7 minutes and 8 seconds.
They are testing for the remainder of 2017 and will have a go sometime next year.