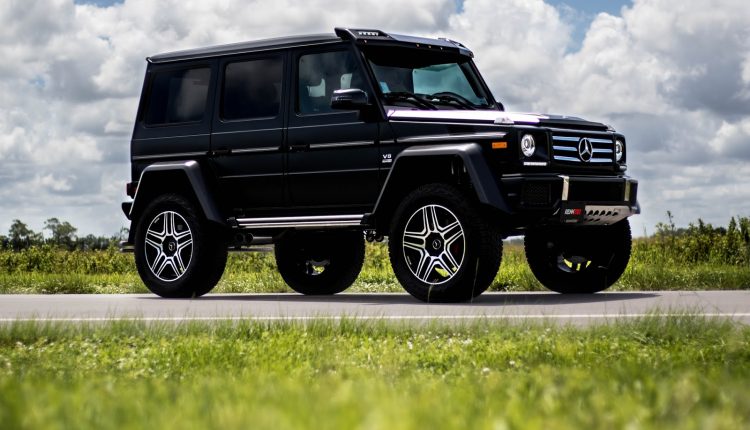 RENNtech are very well known tuners of Mercedes-Benz cars and their latest victim is the mean off-roading G500 4×4².
Take one look at the bulky brute and you would think it is good enough in stock form but RENNtech went and squeezed an additional 102 hp and 174 Nm of torque from the 4.0-litre turbocharged V8 to create their version of the "ultimate off-road machine."
Thanks to the injection of power the German beast now pumps out 518 horses and 784 Nm of torque. How did they achieve these gains? A simple tuning of the ECU coupled with a  BOV adapter and downpipes which makes it a mild tune when comparing it to Brabus.