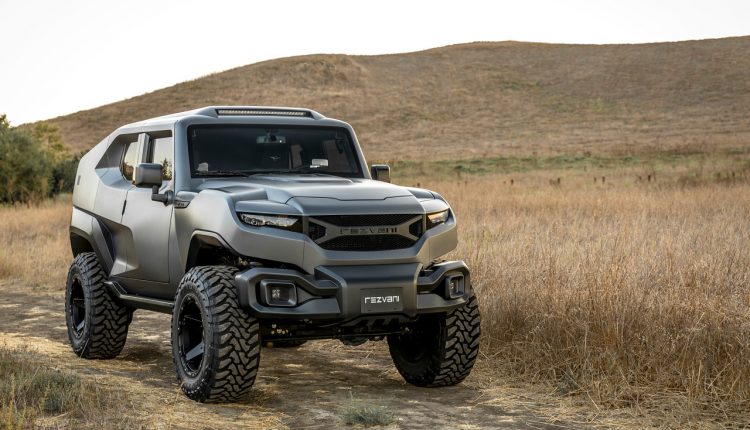 Last we spoke of Rezvani, we were talking about their crazy sidewinder door design for the Beast Alpha supercar but now they have just launched their new SUV called Tank.
They describe it as "an extreme utility vehicle built for any off-road and on-road challenge" and taking one look at it you would most likely agree. Loads of angular lines, auxiliary lights, chunky tyres and some military-style windows.
Although the exterior looks very rugged and harsh, the interior is actually very toned down with a five-seat layout comprising leather seats, infotainment system and climate control.
Getting in and out may require you to use a bit more effort due to the height of the thing but thanks to suicide doors at the rear, access should be no problem.
In the belly of the beast lies a 6.4-litre V8 engine that produces 500 hp, pushed to the on-demand four-wheel drive system. No technical or performance specs have been released but considering the power output, this is not a slow off-roading SUV.
You can also equip your Tank with thermal night vision systems, and for an even bigger chunk of cash, the company gladly offers optional ballistic armor protection.
Rezvani started taking orders for the Tank a few months ago, and if you're interested in your very own example, then get ready to pay at least $178,000 for it.
Give the video a watch below and listen to that V8 anger!
Rezvani Tank SUV