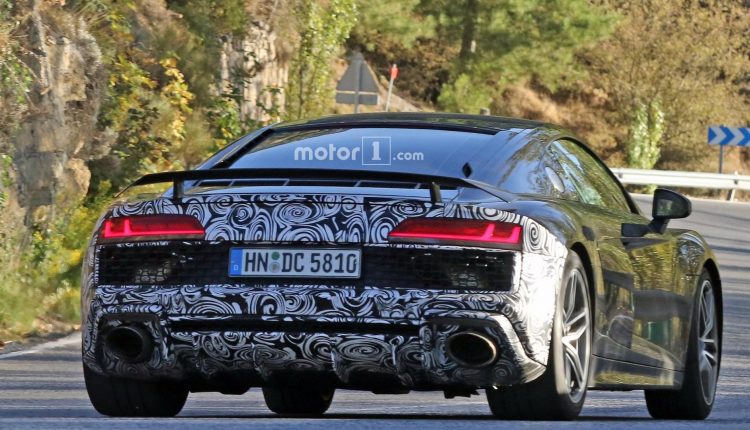 When I first saw these spy shots this morning I did not take too much notice as it just looked like a regular R8 doing some testing.
This R8 prototype may look normal from the front, but the rear end tells a very different story.
Not only is it sporting a fresh set of five-spoke alloys but at the back sits two very prominent round exhaust pipes similar to that of the previous R8 GT.
These pipes seem to be sticking out of a larger diffuser and above that it seems there is a larger mesh grille for venting the extra hot air from the engine compartment.
All those signs point towards a more hardcore version of their flagship model but what will be underneath is just as important. Will they raise power output of the V10 Plus? Will they send power to all four wheels or use a rear-wheel drive recipe like the new RWS?
We will have to be patient to see what Audi Sport has in store for us but you can bet it will be one sleek, sexy, head turning supercar.