Do you love taking long trips in your car? If you do, then choosing a comfortable vehicle is quite essential. Travelling is one of my favorite activities and a tradition that I like to follow every year. Therefore, I always make sure that I have the right vehicle by picking one that's cozy enough for taking naps.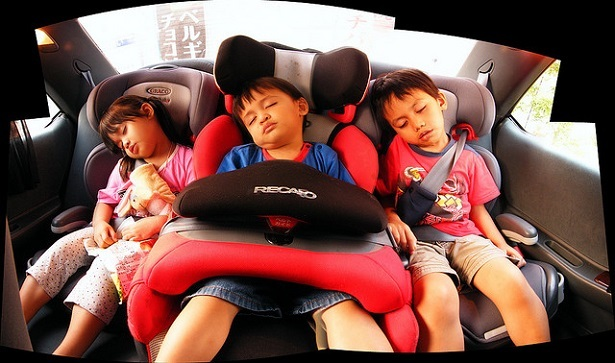 Of course, you wouldn't purchase a car because of an upcoming road trip. Some people prefer hiring a vehicle, but if you're a person who loves hitting the road like me, then you should buy the best of these cars. A variety of factors come into play when determining how to get the perfect nap or sleep. The try mattress – top list has some interesting pointers that you could check out. All in all, look for a comfortable vehicle with enough space. Here are my best six:
1.    Jetta SportWagen Volkswagen 2014
Are you looking for a vehicle to travel with your family? Well, this model will not disappoint you! I've never been a fan of SUVs or Minivans, probably because I find them too 'common.' But with the Jetta SportWagen, I enjoy both the appeal of a modern car and perfect 'bedroom' while on the road. What's more, its ample space allows five people to sit and even stretch their legs!
2.    Toyota Camry Hybrid
The model is one of the most trusted and reliable cars we have on the market today. It has a smooth powertrain and silent cabin which makes the ride peaceful and comfortable. The spacious rear cabin provides plenty of resting space for your head, legs, and shoulders.
I've previously used it while strolling through the historical towns of Japan, and I noticed some interesting features. It allows you to sleep properly for several hours and it's also an awesome choice when it comes to fuel as it provides 38 mpg.
3.    2014 Ford Flex
If you still enjoy traveling using a minivan, the Ford Flex is the best model. It's one of the most spacious cars that I've come across as it offers room for around seven people! I also realized that it has adequate space for supporting your head and about 44 inches for your legs.
A number of minivans came into the market some years ago with the aim of inspiring young people to hit the road. Yet, unlike the rest, the Ford Flex is unique because of its level of comfort and of course, the incredible space it provides!
4.    Subaru Outback
If you haven't used an SUV yet, the Subaru Outback should be your first traveling car. You'll find that it's a bit smaller but has spacious rear seats for around 3 to 4 adults. It comes with a CVT and all-wheel drive that ensures you enjoy a safe trip despite the weather conditions. It's also fast and fuel-efficient. However, what makes it stand out is its quiet cabin and spacious backseats.
5.    Audi Q7
This Audi is one of my best cars for traveling. It's quiet and can host close to three adults in the back seat. Despite this, the car is a bit expensive and not highly efficient when it comes to fuel. Even so, you can still enjoy its effortless acceleration, comfy seats and most importantly, it gives you a super-smooth drive!
6.    Toyota Sienna
The Sienna is one of the modern minivan models. It may look slightly old-fashioned, but it's a reliable traveling companion. It has loads of seats, a generous cargo room, and large sliding doors. Hence, this makes it cozy enough for you take naps, especially during long holidays vacations.
From this list, are you able to choose the best car for sleeping or napping? Well, the Jetta Sportwagen Volkswagen 2014 is my best pick because of its amazing speed, unmatched comfortability and amount of space. So, remember to buy the car that fits right into your specific tastes!