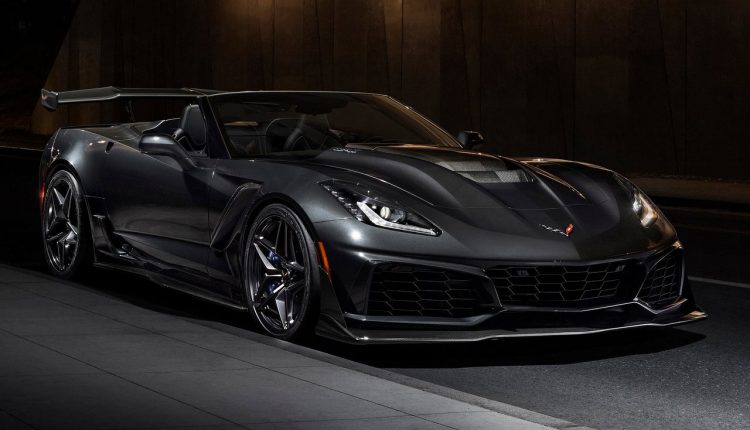 Just a few weeks ago we saw Chevrolet reveal the bad-ass Corvette ZR1 and eve more recently we saw a drop-top version testing in Florida but now the official Corvette ZR1 Convertible has been unveiled at the LA Auto Show.
It's the first soft-top Corvette to bear the ZR1 badge since the seventies and Chevy has not had to make any structural changes to the aluminium body to accommodate the folding roof. In fact just 27 kg has been added to the weight of the Convertible thanks to the folding mechanism.
As expected it packs the same 6.2-litre supercharged V8 producing 755 hp and 969 Nm of torque. It is also paired with their new eight-speed semi-auto gearbox which means it is capable of a 0 to 60 mph sprint in under 3 seconds.
Just like the coupe, you are offered the Convertible with a ZTK Performance Package, which brings an adjustable rear wing front splitter, carbon fibre end caps, sticky Michelin Pilot Sport Cup 2 tyres and adaptive dampers.
"The ZR1 convertible is a no-compromise supercar. Thanks to the strong structure, the suspension tuning between coupe and convertible models is identical, meaning the ZR1 convertible offers the same benchmark performance, including a top speed of over 200 mph," said Corvette executive chief engineer Tadge Juechter.
Would you go Coupe or Convertible?