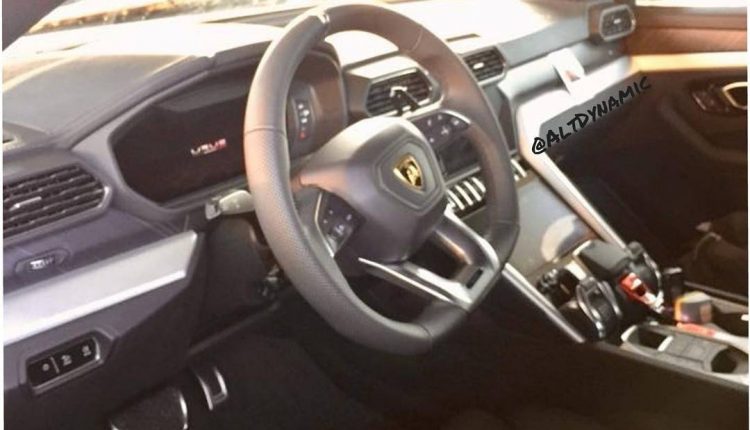 Just three weeks from now, Lamborghini will be unveiling their Urus SUV but someone managed to sneak some shots of the interior and they have surfaced online.
Instagram user, altdynamic, uploaded the images which reveal the dashboard of the new Lambo SUV. It is pretty much as expected as it features the the latest display technologies of the VW Group mixed with the Italian company's familiar hexagon-based theme.
The air-vents look much like the ones from the Huracan while the center console appears to have the same fighter jet-style red cover for the engine start/stop button. We can also see a pair of dramatically styled knobs positioned on both sides of the engine start button, controlling the different driving modes of the car as shown in the recently released teaser videos.
Lamborghini will reveal the new Urus on December 4 at its HQ in Sant'Agata, with the first deliveries expected to start in mid-2018. Stay tuned for more in the next days.