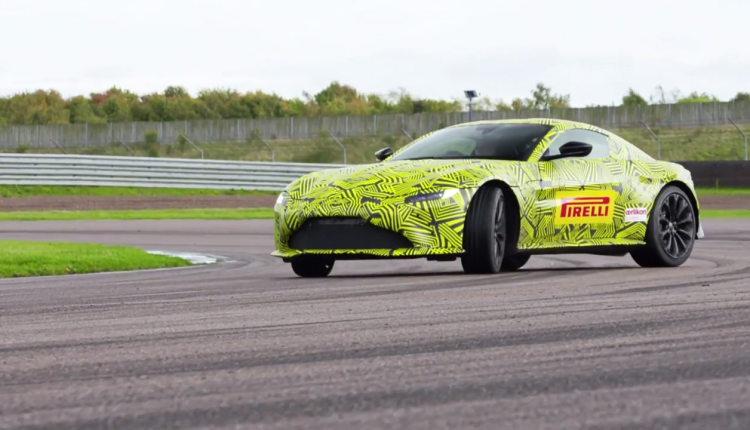 Tomorrow is the day when we will get to see the entirely new Aston Martin Vantage but before that happens, the manufacturer has spilled the beans on some of the performance figures of the AMG-sourced engine.
Featuring Red Bull F1 driver Max Verstappen, Aston Martin's latest video shows a camouflaged prototype of the new Vantage being driven on track and the company's Dynamics Chief Engineer Matt Becker spilling the beans on the engine's output: over 500hp and 685Nm of torque from the AMG-sourced 4.0-litre twin-turbo V8.
The V8-powered DB11 packs 503 hp and 695 Nm of torque as a comparison but the dry weight of the new Vantage is 1,530 kg making it close to 200 kg lighter than the DB11 with the V12 engine.