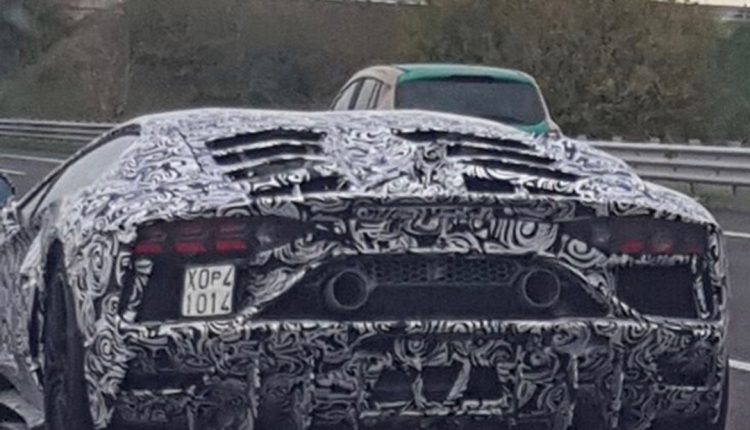 Some images surfaced on Instagram of a new Lamborghini Aventador model being tested sporting some new mean and complex aero at the front as well as some form of shark fin at the rear.
With the Superveloce name already taken this (likely more powerful) version of the Aventador S might be called Aventador GT or Aventador Performante or even Aventador Jota.
Whatever it is called, it will surely come with four-wheel steering and active aerodynamics (ALA) that has been fitted to the Huracan Performante.
The shots show the higher mounted exhaust system just as we've seen on the Huracan Performante.
When will it be unveiled, well we could see something happen in Geneva next year?