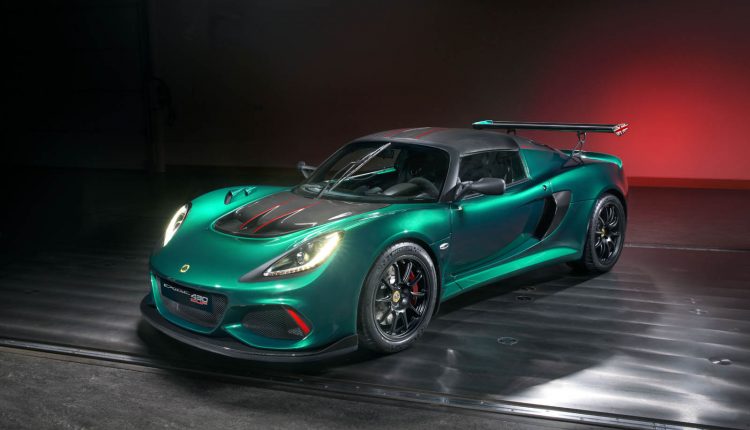 Lotus are on a role with bringing out leaner and meaner models lately and just the other day they released the limited (and also hardcore) Exige Cup 380 and now with the introduction of the Exige Cup 430, it just got more extreme.
To make the Cup 430, Lotus has fitted the engine from the Evora GT430 which is a 3.5-litre supercharged V6 rated at 430 hp with 440 Nm of torque. This is all channeled to the rear wheels through an open-gate, six-speed manual transmission.
With the engine taken care of, they also made it lighter, fitted more aggressive aero and tuned the powertrain specifically for this model.
If you spec your Exige Cup 430 without the airbag, it tips the scales at just 1,055 kg which allows it to accelerate to 100 km/h in just 3.2 seconds before topping out at 289 km/h.
he order books are open now in Europe, though, with a £99,800 sticker price in the UK.