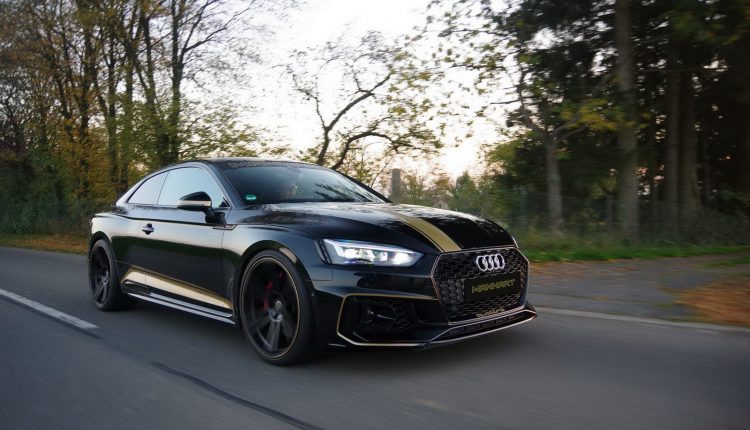 Manhart has given the new Audi RS5 Coupe a new name and along with that some performance and cosmetic upgrades and changes.
As we know the stock model puts out 444 hp and 600 Nm of torque from the bi turbo 2.9-litre V6 but the tuner's ECU upgrade pushes power up by 50 hp and torque by 100 Nm.
Thanks to the performance hike, the Coupe can sprint to 100 km/h faster than the 3.9 seconds it can achieve in stock form. Unfortunately Manhart did not release the actual time but I would hazard a guess of 3.7 seconds.
Other changes made include some subtle work applied to the exterior, which also gets gold accents, and 21-inch Concept One wheels, with a matte black look.
Contributing to its final stance is a custom KW coilover suspension kit that brings the entire ride closer to the ground, and if you feel like you want to spend a bit more, you can throw in a new stainless steel exhaust system that can be fitted with catless downpipes for a deeper tone.