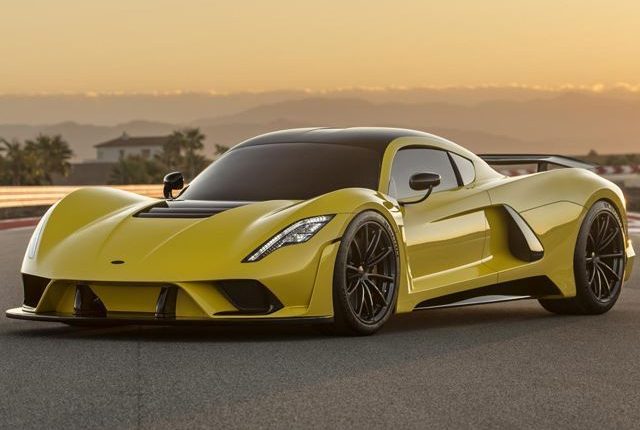 Last we spoke about the new creation from Hennessey Performance, we mentioned they had targeted the 300 mph top speed and now that it is official we can confirm they want to hit the Bugatti Chiron out the park.
Four years in the making
Built from the ground up and sits on a bespoke carbon tub
In-house twin-turbo 7.4-litre V8 that sends a whopping 1600 horses to the rear wheels
Weighs in at 1,360 kg (much lighter than the Chiron)
Vmax mode = rear wing is lowered and flaps are deployed to plug ducts above the front spoiler to improve aerodynamics.
Big Brembo carbon-ceramic brakes
24 units being produced
Price tag of $1.6 million
The numbers predicted when in maximum attack are monstrous; 0–186mph in under 10secs (that's quicker than Lewis Hamilton's F1 car), 0–249mph in under 20secs and a top speed of 301mph.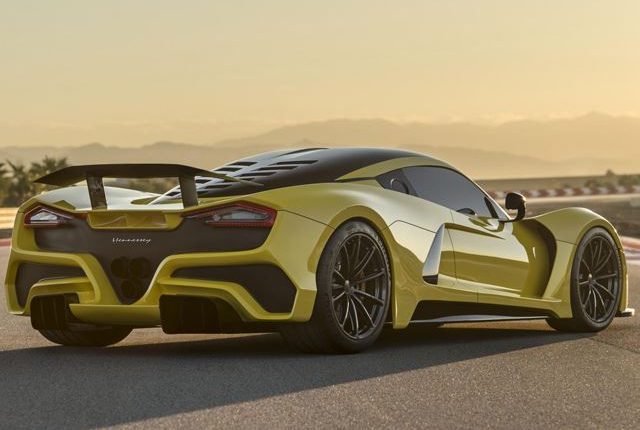 "Tyres are a limiting factor for Bugatti," John Hennessey says. "But I don't believe they're a limiting factor for us. When we do our math, we know that we are not overloading them. We're not even close to the load specification of the tyres at our speeds."
If you are at SEMA in Las Vegas, you will see a prototype Venom F5 and they will begin testing in Texas next year. When someone crazy enough is ready to attempt the top speed is unknown but according to Hennessey Performance, it is theoretically possible.