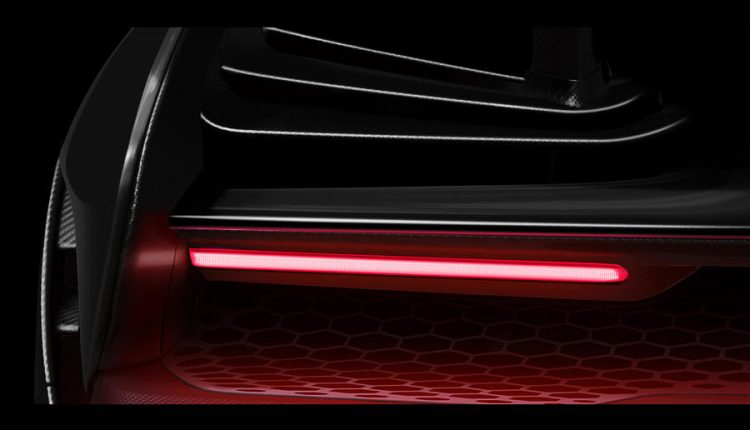 McLaren has provided us with another teaser of their upcoming P15 supercar which promises to be their most extreme road car yet.
It is understood that the P15 will forgo a hybrid drivetrain, as used by the P1 and will  use an engine that is based on the M840T turbocharged 4.0-litre V8 from the 720S. It will likely feature upgraded internals and a bespoke turbocharger set-up to boost power far beyond the 710 hp offered by the 720S
A mooted figure of around 789 hp would give the P15's V8 a 62 horsepower advantage over the 3.8-litre combustion engine featured in the hybrid P1's drivetrain. The P15 is expected to weigh less than 1300 kg which is considerably lighter than the 1547 kg P1 and enough to ensure that its power-to-weight ratio will eclipse that model's figure of 647 hp per tonne.
McLaren is expected to produce 500 examples of the P15, each of which has already been allocated for a price of around £840,000 in the UK.