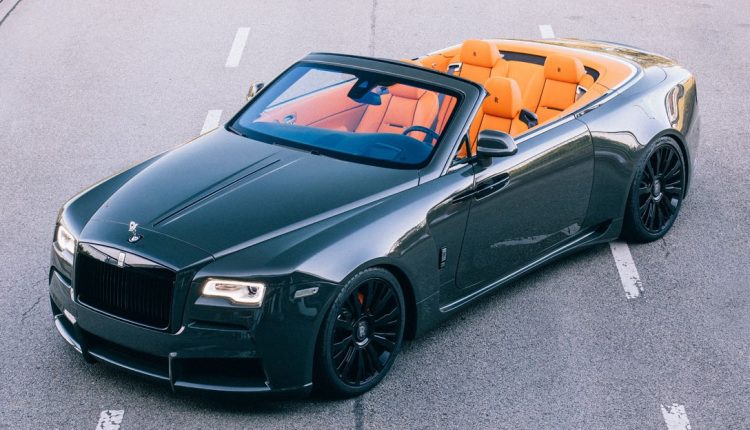 The division from Novitec in charge of tinkering with Rolls-Royce vehicles is called SPOFEC and their latest project involves a Dawn which has been given a very apt name, Overdose.
This treatment has been given to the Wraith but it looks so much more dramatic with the bright interior and roof stowed away.
It features a massive body kit consisting of completely bespoke front and rear bumpers with large intakes, new front wings, flared rear arches, side skirts, and rear wing.
The carbon fibre kit was designed by Vittorio Strosek and he is going to allow only 8 Dawns to use this kit so as to maintain exclusivity. The styling package is nicely complemented with SPOFEC SP1 22 inch wheels and re-calibrated suspension which drops the car down and then further down at speeds above 140 km/h.
Thanks to some trickery, the V12 engine in this car now makes 686 horsepower and provides a 0 to 100 km/h sprint time of 4.6 seconds.