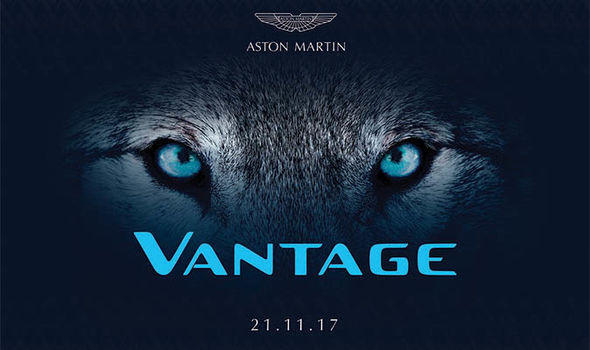 Some Aston Martin owners have already seen the new Vantage but for those of eyes who have not seen it, we will be treated to the sexy new beast showing it's face on the 21st of November.
An image showing the eyes of a wolf with the word VANTAGE emblazoned on top alongside the '21.11.2017' date gives us the confirmation we need but we can probably expect a leak or two closer to this date.
Last month we got a teaser of the rear-end and now we stumbled across another teaser image showing what looks like a GTE track car with an enormous rear-wing.
The entry-level Aston will first arrive as a V8, adopting the Mercedes-AMG engine recently launched in the DB11. The 4.0-litre twin turbocharged V8 is expected to produce about 500bhp in the standard Vantage.