#ExoticSpotSA Week 45 2017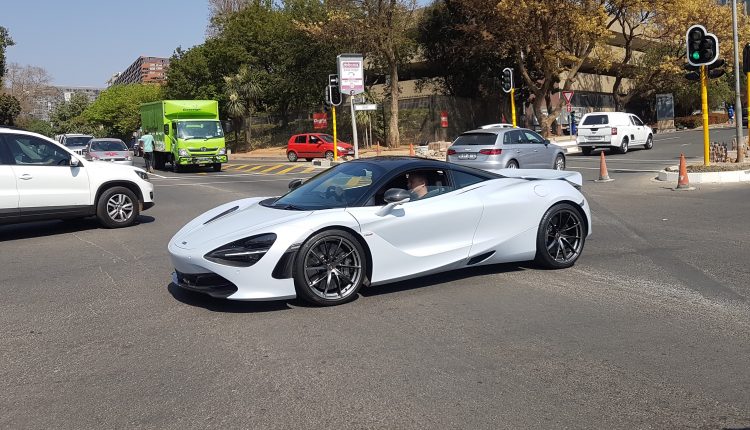 Thank you for all the fantastic submissions. The number of shots submitted has increased ten-fold thanks to the new prizes given away by Momentum Short Term Insurance.
The highlights this week are; white Ferrari 488 GTB and BMW M4 combo, Jaguar F-Type SVR, Porsche Targa 4, Bentley Continental Supersport x Bentley Muslanne x Mercedes-AMG GT S combo, Onyx G7 Mercedes G63 AMG, Aston Martin DB6, Maserati Biturbo, the first Mercedes-Maybach S 650 Cabriolet in South Africa and this stunning white McLaren 720S spotted in Sandton.