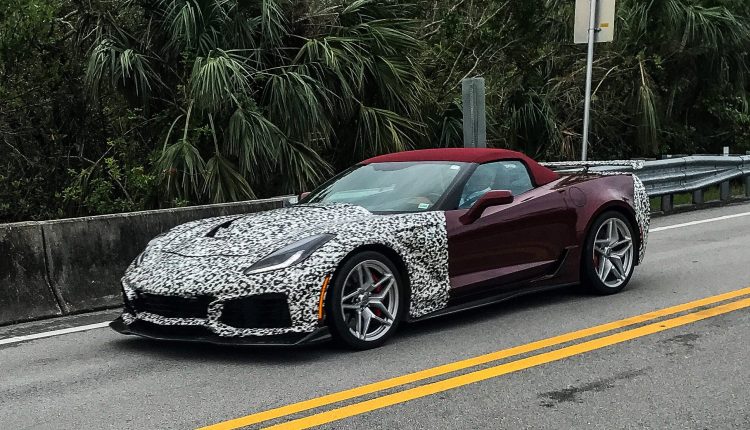 The menacing C7 Corvette ZR1 was only revealed this week in Dubai and already a Convertible version has been spotted testing in Florida.
Is this really necessary considering the new ZR1 comes with a removable targa-like roof? The previous generation C6 Corvette did not offer this option on their hardcore models (Z06 and ZR1) so then a Convertible would make sense but I guess it is up to the manufacturer in the end.
Redditor Coonark00 recently posted some photos of what appears to be a convertible ZR1 out testing. The convertible was traveling in a three-car convoy down in the Florida Everglades. Coonark00 said that "I fish down in the Florida everglades and I see these ZR1s testing fairly regularly. They come cruising by me, and often give me a nice throttle blip if I wave. They sound awesome!"
These shots may be our best look yet at the standard low wing of the ZR1, as well as a hint that Chevy may bring out a ZR1 convertible.