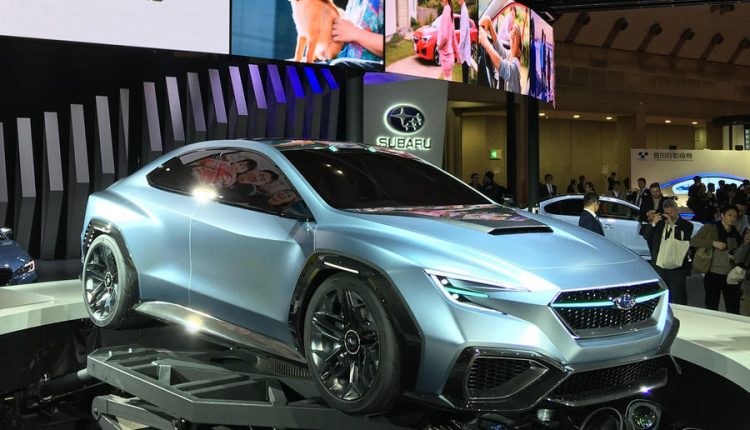 According to Subaru Europe's sales and marketing manager, David Dello Stritto, the next WRX STI will be more "emissions-friendly" which sounds like it's heading the hybrid route.
While speaking to Dutch website AutoRAI, Dello Stritto confirmed that the WRX STI's 2.5-litre turbocharged boxer engine "can simply not exist in the future".
"There will really be a new WRX STI in the future, but it takes time." Dello Stritto said. "We're not giving up on 'fun to drive'. The new Impreza delivers this fun in a different, more sensible, CO2 emissions-compliant way."
No time span has been given for when the electrified WRX STI will arrive, but its future aesthetic was signposted by the Viziv Performance concept of the Tokyo motor show this year.