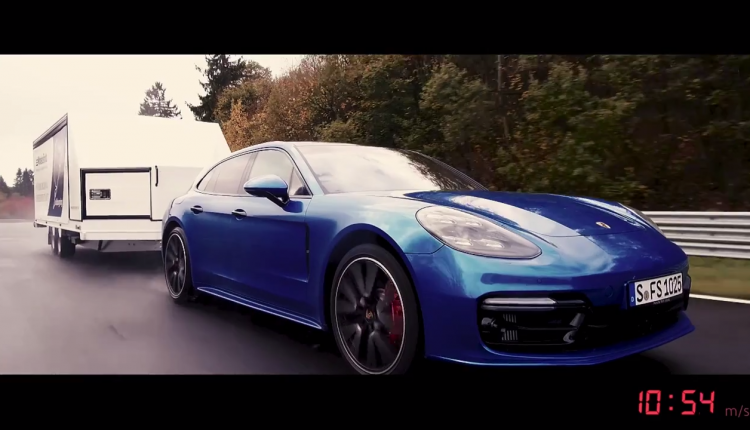 Although we did not know this was even a record around the Nurburgring, Porsche has used their powerful Panamera Turbo Sport Turismo to break / set it.
They managed to lap the infamous circuit 12 minutes and 6 seconds with a top speed of 180 km/h recorded over the lap.
As a reminder, the range-topper Turbo Sport Turismo pushes out 550 horsepower (404 kW) from the twin-turbo 4.0-litre V8 allowing it to sprint to 100 km/h in just 3.6 seconds.
Who will be next to try and beat this? I would love it to turn into an actual competition among cars that can tow!