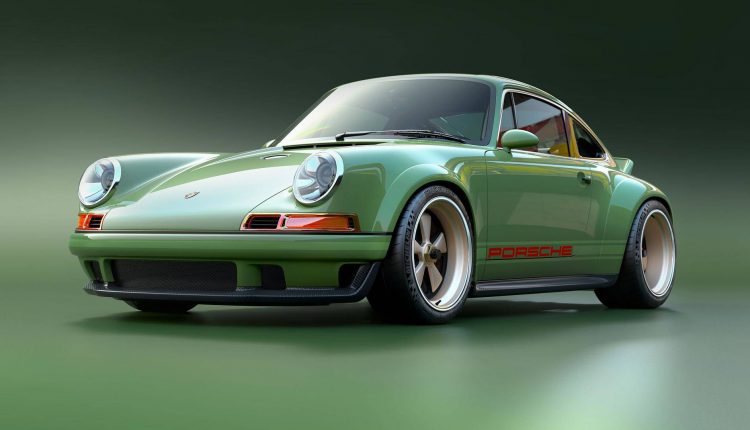 A few months ago, we told you about a wild 500-horsepower flat-six engine that the Singer restoration company developed with a division of Williams and now we finally get our first look at the first Porsche 911 that Singer put the engine into.
This car started out life as a 1990 Porsche 911 964 but taking one look at it you will notice it has had a lot of work done to it.
It is packed with Singer body enhancements to make it more aggressive but the more obvious ones are the beefy fender flares, ducktail spoiler and the ground effects and rear diffuser.
Inside, the blending of modern and retro continues. Rich "Blood Orange" leather wraps the seats that feature classic-looking metal rings. There is also extensive use of carbon throughout, and the shapes of the seats and geometric door cutouts are thoroughly modern.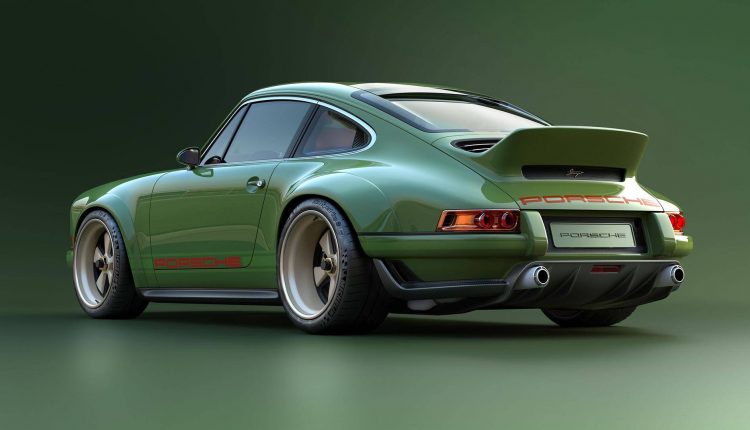 Additional fine details include the exposed metal shift linkages below the knob and boot and the visible carbon fiber intake for the engine passing through what used to be the rear seating area.
In addition to the 500 hp 4.0-liter engine, many parts have been made as light as possible. That includes the forged Fuchs-style wheels from BBS, lightweight brake calipers and carbon composite brake rotors from Brembo and a transmission with lots of magnesium from Hewland.
Thanks to these measures, the achieved a "minimum vehicle weight" of about 2,180 pounds (988 kg). The car's aerodynamics were also tweaked with the help of Williams, which included some new underbody parts, and the adjustable suspension comes from EXE-TC.
This particular car was sent to Singer by Scott Blattner which means he will be the first to receive a Singer-Williams collaboration unit in the world.