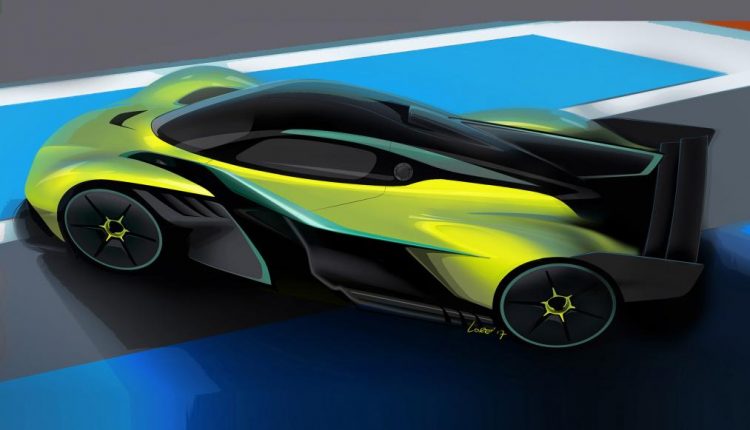 We just shared some new Vantage AMR Pro content and now Aston Martin has hit us with the first renders of their track-only version of the Valkyrie.
It has been called the Valkyrie AMR Pro and according to the manufacturer, it is set to rewrite the rule book on the performance potential of road car-based track specials. We should see it releases in 2020 and it is pitched by the company as the "ultimate expression of performance."
Based on simlautions conducted by Red Bull Racing Formula 1 team, this monster will set track times comparable with F1 and LMP1 race cars.
The 25 very lucky and very wealthy owners will be able to experience speeds of 250 mph (402 km/h) and feel 3.3g in cornering forces and 3.5g in braking forces.
In order to fit Michelin racing slicks similar to those used by LMP1 cars, the AMR Pro version of the Valkyrie will run on smaller 18-inch front and rear wheels.
More power and torque will also be extracted from the Valkyrie's 6.5-liter, Cosworth-sourced V-12 engine, made possible by dialing down most of the emission controls.
Red Bull Technology's Chief Technical Officer, Adrian Newey, said: "While it is endowed with extraordinary performance, it has always been vitally important to me that the Valkyrie functions well as a true road car, and that naturally comes with some constraints. However, with the track-only Valkyrie AMR Pro we have the freedom to create an extreme evolution that makes no such concessions. While the core elements of the road and track versions are shared, every aspect of the AMR Pro – aerodynamics, chassis, powertrain and weight – has been optimised to significantly extend the performance envelope. It offers a level of track performance significantly beyond any previous two seat closed roof car."