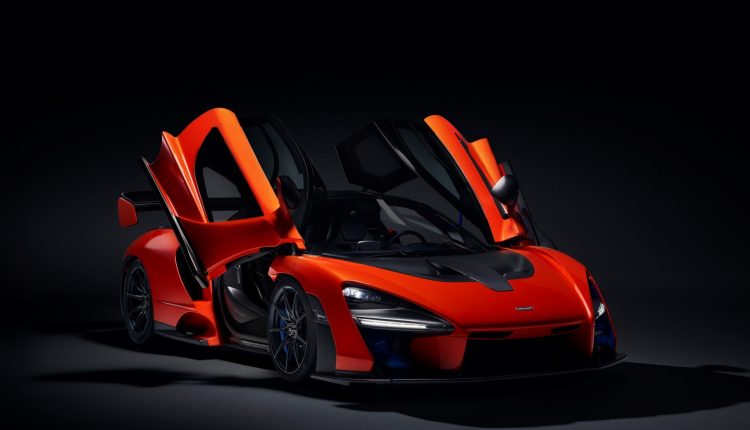 This is probably old news for most of you but I was away from the desk when the news hit the inboxes around the world showing the most extreme road-legal McLaren of all time.
It has been called the Senna and this is what you need to know;
At 1,198 kg means it is the lightest McLaren road car since the McLaren F1
4.0-litre twin-turbo V8 producing 789 hp and 800 Nm of torque makes it the most powerful McLaren road car internal combustion engine ever
Design philosophy of 'form-follows-function'
Ground-breaking front and rear active aerodynamics
Production limited to 500 units of which all have been spoken for
Priced at £750,000 including taxes (UK)
The third model introduced under the McLaren Track22 business plan
The McLaren Senna has been designed, engineered and developed with single-minded purpose: to be the ultimate McLaren track-concentrated car for the road. It provides the purest connection between driver and car, to deliver the most intense circuit experience of any road McLaren.
Every body panel is made from carbon fibre, in line with a relentless focus on the weight of every individual component that has resulted in the McLaren Senna being the lightest road-legal McLaren since the iconic F1 road car, at just 1,198kg.
"The McLaren Senna is a car like no other: the personification of McLaren's motorsport DNA, legalised for road use but designed and developed from the outset to excel on a circuit. Every element of this new Ultimate Series McLaren has an uncompromised performance focus, honed to ensure the purest possible connection between driver and machine and deliver the ultimate track driving experience in the way that only a McLaren can." – Mike Flewitt, Chief Executive Officer, McLaren Automotive
"Our family is extremely proud of the naming of the new Ultimate Series McLaren Senna. This is the first project that really connects with Ayrton's racing spirit and performance. The McLaren Senna honours my uncle because it is so utterly dedicated to delivering a circuit experience that allows a driver to be the best they can possibly be. There is an absolute, seamless connection between car and driver and this pure engagement, these sensory cues that a driver responds to and relies upon, ensure an experience so focused and immersive that you are left in awe of the depths of excellence the McLaren Senna possesses." said Bruno Senna, racing driver and McLaren Ambassador.
The ultimate road-legal, track-concentrated McLaren hypercar will make its public debut in March, at the 88th Geneva International Motor Show.
According to sources, there will be 6 units coming to South Africa.