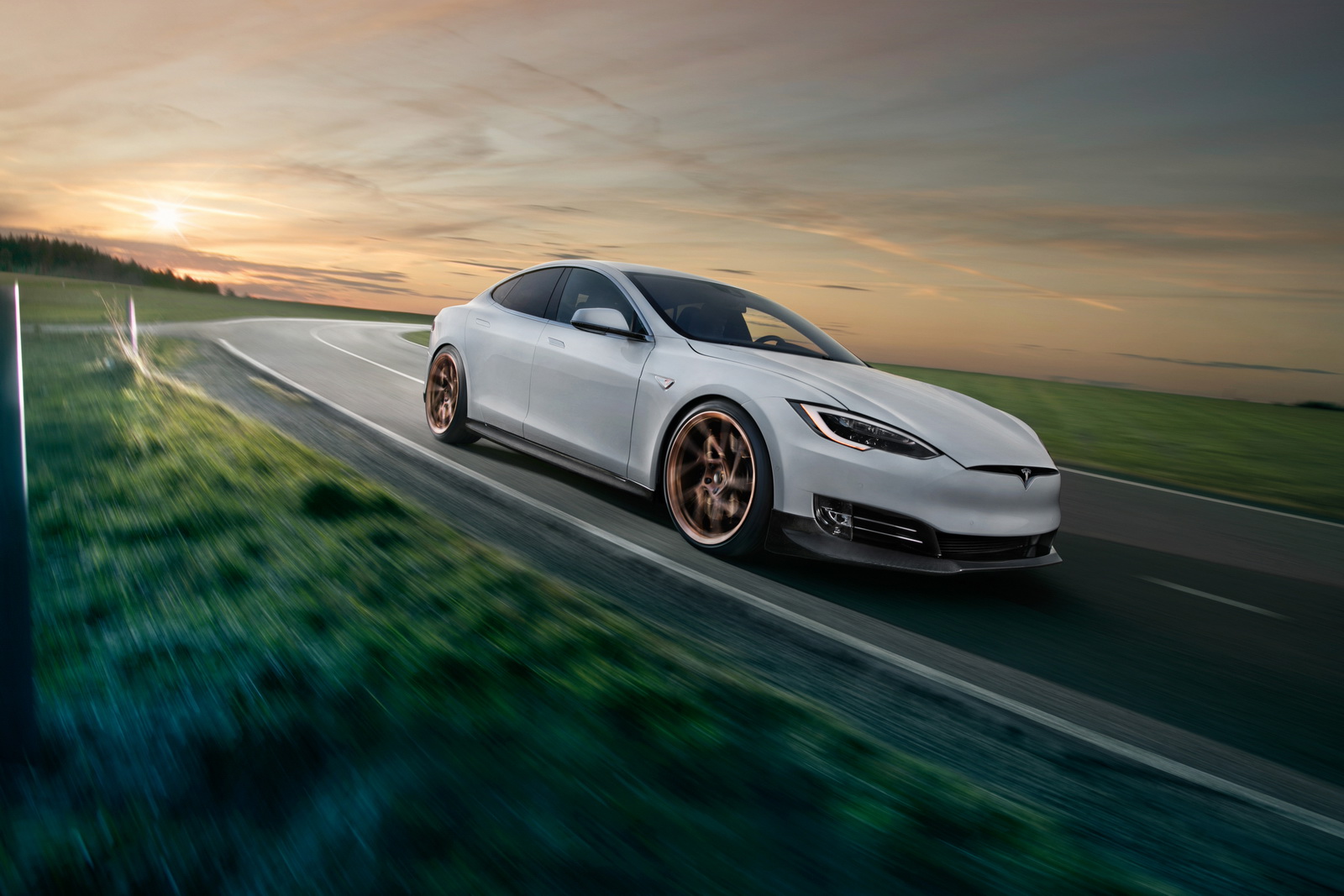 Novitec got some fantastic response from Tesla Model X owners following their offering for the electric SUV so now they have applied to same principles to the incredibly quick  Model S.
On the exterior they have created a new body kit for the post-2016 facelift version of the electric sedan, made out of naked carbon. The kit is made up of a front spoiler lip, rocker panels, a rear spoiler lip and a diffuser, with the company claiming that the parts are also aerodynamically optimised.
Need some new shoes? Novitec offer 21-inch NV2 forged wheels that were actually custom designed for the Tesla Model S in a cooperation with Vossen. These are offered in a whopping 72 different colour shades with a brushed or polished finish.
If your ride does not have the air suspension from Tesla, Novitec will fit coilover suspension which will allow ride height to be varied by 40mm. Cars fitted with the air suspension can be fitted with Novitec's module that drops the height by around 25mm.
Need to stop faster? Novitec carbon-ceramic high-performance brakes are an available option.